Why I Believe In Self Love
Working with Pernilla
When I had my first spiritual awakening experience back in 1987, I entered into a 2-3 months Bliss ride after which I fell into a 5 months intense hell ride. During the Bliss ride there was no need to believe in Self Love, trust me, there was nothing but Love! How could that happen after realizing and experiencing Love as my True Essence inside and out.
When you have time, please listen to what happened and how it changed my life.
About Pernilla
A Free Love Ride
It took me many years to understand how that could happen, to the point that I was able to start healing my own part of the split inside, that causes most of the suffering in the world.
The answer is Self Love. If you feel motivated to embark on that journey, your success is guaranteed to live a fulfilled life.
During my Bliss ride, it was obvious that Love is everywhere and everything, including myself. It's amazing to be given a free Love ride like that, just by sitting down and meditating on a simple statement from the bible, as suggested in one of the books by Joel S. Goldsmith, which became a turning point in my life.
The following 5 months of hell were caused by my own lack of Self Love – actually, my lack of awareness of Self Love. It wasn't even an option to believe in Self Love at that point of my life. That word was not even close to my vocabulary, let alone experience. So the Bliss ride opened up the door, and now it was up to me to walk through it and not turn back…
I did turn back. Not out of willfulness, but out of ignorance and lack of consciousness of the way I treated myself.
An opening to Love on a ride like that changes you forever. It sparks a search that does not end till you reach your goal: YOU! A you without all the judgments, beliefs, conditionings, resistances and disowned parts that keep you stuck in a sense of separation. It's actually YOU that shines through all this stuff AS Love, and it is this same Love/same you, that YOU turn towards all the parts you've tried to fix, get rid of or shamed into a big ball of contraction blocking the view or this Love.
The Glue That Binds
Learning to turn the tide of resistance, self hate and self criticism to a compassionate attitude towards yourself is not for sissies. Trust me, it took me more than one sitting. However, on my journey I learned some powerful steps and tools that helped me build the needed foundation for a peace-filled, Love-filled and fulfilled life and eased me back into the Divine Feminine Flow of life.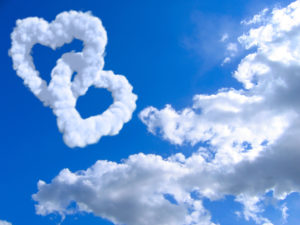 To me, Self Love is the glue that binds back together all the parts of ourselves that we have not loved yet. Every single part that doesn't feel loved, lives in fear, shame, anger, sadness, separation and loneliness. These exact feelings are the boulders in the Divine Flow blocking the Love to shine through. These parts suffer, so what other choice do they have but to go 'out there' to find relief from this pain, when they are not receiving it inside – from you?
Over time, Self Love dissolves the boulders in your Flow and offers a transformative solution to most of your problems so you can finally ease back into the Divine Feminine Flow of life without all the familiar struggle, strife and suffering.
Do you feel inspired to try it?
Free 30 min Discovery Session
Let's talk first and connect on a free 30 min Discovery Session to see if this may be your next step towards your state of peace and fulfillment.
Well, when that first ride ended, I had to start facing what had kept me from knowing, living and realizing this my whole life. Here's the short version, a 3 min video, about my experience back in 1987