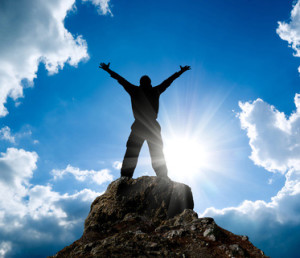 Oh, how often have you:
Said yes, when you meant no, because others expected you to do what they wanted?

Gone out with a guy, well aware it didn't feel right, but were afraid to hurt him?

Held back your own wisdom because you thought it would be rude to disagree with others?

Ignored your own body signs and pushed yourself too much in order to not let someone else down?

Felt selfish when you said no instead of 'being there' for someone else?
In other words: You listened to what you thought you SHOULD do instead of trusting what you really wanted.
When I realized how most of us are living our lives by what we think we should do because it is either expected of us or we are afraid we won't be liked by others, I was inspired to create this course.
You can learn more about it here
In order to heal the split in your Heart you need to learn to listen to it first. Then you have the awareness to take a stand for what is true for you and choose that instead of 'shoulding' yourself into something you know is not right. This course will help you build the confidence and clarity to honor and trust yourself and live the life you came here for.
This program used to be called "The 40 Day Should Free Mind Cleanse." 40 days is often considered to be the time it takes for a pattern to transform. However, based on the feed back from past participants in the program, I want to make sure you have ample time to practice and integrate the teachings and exercises offered in this course. So now it is incorporated into my 3 months coaching program and is called 'Cleanse Your Mind & Heal Your Heart.'
You can also order it separately from my coaching program.
Whatever way you chose to do it, you'll experience deep transformation and deep integration by completing it.
Here is what the course covers:
#1: What is on your should list?
We will uncover and expose our should list and learn how to successfully go through this course with a confidence that overpowers your habitual shoulds. Learn how to commit for success.
#2: Allowing an intimate meeting with your should-barrier
Get to know the details of your specific flavor of shoulds so it won't catch you off guard next time it tempts you. Learn this most powerful 'Weapon of Allowing' to disarm this sneaky little tempter and feel the freedom when you shift from resisting to allowing.
#3: To love or feeling loved, that is the question
Prepare to FEEL LOVED. After allowing comes loving. Feeling loved is not the most prevalent feeling in our society. Yet, it is closer than you think, and is the most available healer and transformer in your life. Allowing disarms, love heals and transforms.
#4: Your Heart is waiting for you. What are you waiting for?
When you realize that the deSire in your Heart is God's/Spirit's divine purpose specifically embodied there for you, you will fully embrace your deepest longing and experience the joy and fulfillment patiently waiting for you, just by a slight change of perception.
#5: Allow – Love – Transform
If you are ready to transform, here is your chance and your choice. First we learn to allow, then we learn to feel loved, and now we are going to consciously Love into our barriers and into our deSire.      Simply put, by Loving into the sensations in your body you raise the frequency and change your world.
#6: Regret – resist – repent – release
Regrets from the past can keep a hold on us if we don't address them. They may be regrets of  omission or commission. Whatever they are, they don't resonate with your new frequency anymore and need to be released from your prison. Don't worry about the word repent. All it means is: Choose again! Here is another opportunity to choose differently and consciously.
#7: It was never too late to be YOU!
We will celebrate 'the-squeaky-clean-should-f*ree-you' and support you in living and loving yourSelf without the toxic side effects from your previous addiction to shoulds.
Along these classes you will receive a supportive email every other day, a total of 40 emails spread out over the 3 months.
These emails are set up to follow the pace of the downloads from the classes you will be listening to. As soon as you order and sign up for this self study course you'll receive your first email and get access to the first class. Then you'll receive access to the next class every 2 weeks later.
Now let's begin to Cleanse Your Mind & Heal Your Heart — 3 month program
$147