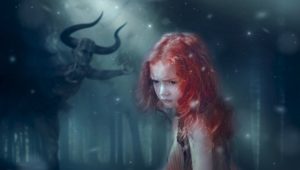 When you land on the final base, you know you are close to Home. However, the final base is the place you have to conquer that final inner demon. Conquering this demon may seem harder than all the other ones you've battled so far on your way Home to the Awakened Woman Within.
Stay strong, stay clear, stay present.
This IS the final base and the final battle and when you are able to leave this base, you are catapulted into Freedom.
I'm finding myself halfway between this base and my final Homecoming. I can Feel the Freedom, yet keep being pulled back to final base after a while. Somehow I have not been able to fully leave it yet!
Deeper Sense Of Self Love
What the f#@&! Is this base covered in sticky, crazy glue? Or some unbreakable rubber band? It sure feels like it. Something keeps sticking, pulling me back and I haven't fully let go yet! What is it!?!?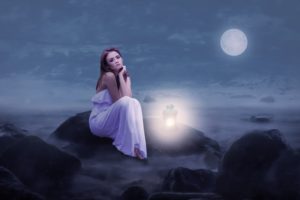 As a True Self Love Mentor, I still often mentor mySelf into a deeper Sense of Self Love. Upon deeper investigation, it's amazing how many layers I still haven't fully embraced yet.
Mentally, yes. Physically, yes. Emotionally…. Hmmm, not quite, because I can't fully Feel it yet.
As an Awakening Woman, I know that this Love is the Way to bring me all the way Home.
So, back to 'what the f#@& , what is it?' question. It's at the root of all the work you've done so far and it may be bigger than you are aware of.
But really, no matter what it is, it's origin is always a lack of enough Self Love – on a Felt Sense level. In other words: You gotta FEEL this Love for all of yourSelf!
Have you had a chance to listen to the free meditation that I'm offering on my website called Feeling Loved? Maybe you've listened to it more than once and have started to activate the FEELING of Feeling Loved. Yes, Feeling it! Not just saying it, thinking it, imagining it or hoping for it. Those are good starting points to get you to third base. However, they are not enough for the grand Home run.
What is needed is an even deeper Sense of Self Love.
The reason I offer this free audio is to help those of us, whose activation button is not fully 'open' yet to the FEELING of Being Loved, to open the door more permanently. It really may feel foreign at first, but please keep listening and keep practicing.
Can You Love YourSelf Even When You're Not Able To Fully Love YourSelf Yet?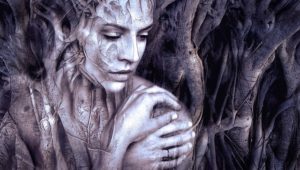 Honestly, there are parts of me that I have a hard time fully embracing, accepting, allowing and Loving when I first encounter them. This is not bad or wrong, or even dismisses me as a Self Love Mentor. Actually, it's a very important part of the journey. In my book Imagine Being Kind To YourSelf, I have a whole chapter about why that is, and why it's unavoidable.
Can I allow mySelf to 'not be able to Love these parts yet'? Can I still Love mySelf for being where I am right NOW, at the precipice of becoming conscious of yet another unconscious part?
Oh, yes, I sure can. It's important to take a step back and Love whatever you can, even if that means Loving the fact that you can't Love it yet. How's that for Self Love?
It really means being able to Love yourSelf no matter where you are. Not being able to Love certain parts of yourSelf yet, is a very real step on everybody's path.
I'm mentioning the importance of this Self Love business, because when you get down to the final demon, you've got to have a good supply of it handy!
How To Conquer That Final Demon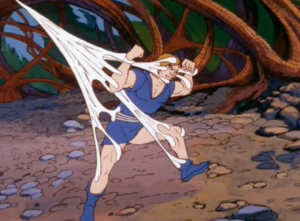 Let's get back to the final base and see what happens when you try to leap for the Home run.
Oh, that sticky glue! It Feels like it will only get you 'so far' before it pulls you back.
I've done a lot of enquiring into this 'glue' and it sure is sticky and bouncy. It's the believability that makes it so sticky. It's because everybody else believes it too, that it keeps bouncing me back. It's the proof of it all around me that makes it hard to leave it behind.
The former bases were much easier to leave and leap from to the next and next. But this last one! Holy Cow!
All the other leaps were just branches and leaves coming from a root, deeply rooted in the unconscious. They just fell to the ground or broke off. Many of us haveve been on a journey of cutting, weeding and pruning for a long time and we have come a long way. I mean, really, you can now set clear boundaries, follow your own Heart, compromise less etc. All really important steps. And now – now we're down to the root. It is time to pull it out.
The Root Of Unworthiness
This root I'm referring to, is not just yours or mine personally. As far as I am aware, this root is rooted in our collective unconscious, and somehow we keep reinforcing it in each other and ourSelves. This makes it a tad harder to pull it out all the way. I think we're going to need a collective, mutual effort. (This feels like a future blog post!).
I've written (What Is Your First Line Of Defense) and talked (The Strings That Hold You Back) about the flavors of this root in the past, but it is much more real for me now than it was back then. I was still in the pruning phase and had not completely reached the root.
The Demons: Our Core Wounds Of Unworthiness
"I'm not good enough"
"I'm not enough"
"I'm bad"
"I'm wrong"
"There's something wrong with me"
"I'm unwanted"
"I'm unloved"
……… fill in the blanks
Familiar?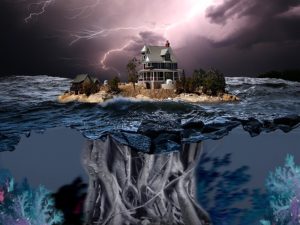 On top of this stickiness, we've compromised our whole life to avoid Feeling these core wounds. They are so darn believable and when you look at your life – you can see proof of it everywhere! Consequently, we've all tried to build our lives ON TOP of these wounds. I tell you, it's shaky ground! At some point it's gotta crumble and in my experience, that point in time has come.
Here's a few important cues to look at in the pruning phase:
Do you always feel the need to do more/better, to avoid feeling not enough.
Are you always trying to do something that makes you feel good about yourself, to avoid the painful feeling of believing you are bad.
Are you isolating yourSelf in order to avoid the painful feeling of being unwanted.
This is the needed pruning and weeding we all need to do, before we can get to the root. You need to be willing to stop compromising and compensating who you are and instead muster up the courage to meet these demons, aka your unworthiness. Now that all the leaves and branches are gone, you are able to see the root square in the face. As long as this root is unconscious, there's a 100% good chance that you are resisting it (in whatever flavor) by compromising, trying and avoiding, as mentioned above.
Now that you are hopefully recognizing yourSelf in this little article, you have the choice to stop resisting and get curious instead. Just look at the way you've been compromising yourSelf by overworking, being a do-gooder and hiding.
Oh, please be sure to do it with the utmost compassion and Love. That's the only way you can approach this root when you recognize it. Hopefully, by now, you've activated that Feeling Loved muscle that you need to make Home run.
Self Love Can Conquer That Final Inner Demon
Can you take a step back and observe these demons instead of resisting them or believing them?
Can you stop and stare them in their eyes without turning away?
Can you be curious about them – make a little space for them, and breath deeply?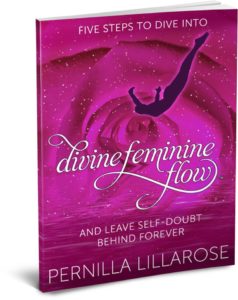 My little free ebook 5 Steps To Dive Into The Divine Feminine Flow will show you these steps in more detail.
How do you Allow what you resist?
How do you Listen when you've turned a deaf ear towards your pain?
How do you Love something you've tried to avoid your whole life?
These are the 3 solid steps of the ALL Formula that you'll learn about in this ebook.
A=Allow, L=Listen, L=Love.
If you can't Love yourSelf when you really believe that you are not enough, can you at least have some compassion for yourSelf for having taken on that belief?
Remember, start with where you are. It's the only way. You move from one base to the next and can't skip any of them. Love yourSelf for where you are, no matter where you find yourSelf. Love yourSelf even if you have not reached 3rd base yet. It's totally OK. No matter what painful belief or feeling you are stuck in, be gentle with yourSelf.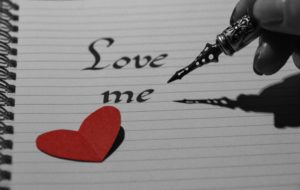 Self Love is a powerful medicine and worthwhile to keep in your inner medicine chest – right in your Heart.  Self Love is how you start conquering these demons. When you do, you'll realize they actually aren't demons at all. They are the parts you yourself left behind and stopped Loving. Here's a little video for you to prove it. Now is the time to meet them with Love and see how Self Love can transform even the scariest looking root.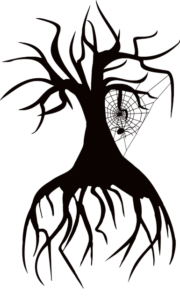 Whether you've worked with a therapist before or are exploring counseling for the first time, you probably have questions. It is important to have your questions answered to make a good decision when selecting a mentor. I welcome your questions about your specific situation, about me or about my approach to Self Love. I invite you to sign up for a free 30 min. Discovery Session to see if this is the right fit for you. In the meantime, feel free to browse my website, read blog posts or download my free ebook.