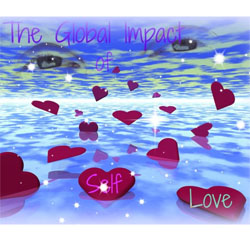 In this course, you'll start getting in touch with a greater Impulse – the Evolutionary Impulse, that lives inside of you and which is wanting your attention. This Impulse needs your participation as an open Vessel. Even though it may not be obvious yet, when you learn to Truly Love YourSelf, you become this Vessel. You'll experience how True Self Love starts dissolving everything that stands in the way for this Divine Impulse to express itself. Learn More...

Course: Cleanse Your Mind & Heal Your Heart
When I realized how most of us are living our lives by 'shoulds' instead of our deepest Heart's Wisdom I was inspired to create this course. In order to heal the split in our Hearts we need to take a stand for it and choose our Heart before any thoughts about how we think we should be. This course will help you do that with confidence and clarity. Learn More...