Self Love As Self Care
If someone suggests you need to Love yourSelf, you may need to try gentle care for yourself first. Self Love as self care is an essential first step for so many of us. I mean, how can you suddenly Love yourSelf if all you've done until now is putting yourself last, ignoring your own needs and being there for everybody else? Just the word self care may sound foreign.
But please don't let the foreignness stop you from taking that step. Until you have implemented self care into some of the places where you only find emptiness, exhaustion and frustration, don't even think about Self Love yet. You need a 'filler' first. Depending on your situation in life, this filler of self care can show up in different ways.
Do You Need To Love YourSelf?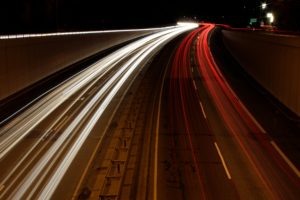 If you are a Women living life in the 'fast lane,' you may frankly not even know you are in that lane and … that there are other lanes available to your right. If you are on the go go go all the time, it's life changing to consider taking care of yourself along with everyone else. Yes, I mean including you in your own care-taking circle!
If you are a modern day Woman feeling lost in your busy life, out of touch with what you really want, you may be trying to fit into a world based on male values and lost touch with the female ones. There's a good chance that you unconsciously took on a role that was expected of you and doesn't fit you anymore. This has a certain impact and may show up as some of the following:
 

You have so suppressed your own needs in order to be there for everyone else that a question like: "What would you like?" leaves you with a funny look on your face, wondering what planet I'm from.

 

You are feeling overwhelmed and dead inside, just going through the daily routines and motions to get everything done for everyone else

 

You are on the go from the moment you wake up till you crash at night and then you still quickly need to fulfill your husband's sexual needs so he can wake up fresh next morning for his day

 

You cry yourself to sleep – silently – so you won't wake anyone up

 

You have learned to ignore most of your bodily sensations, except for the natural bathroom breaks

 

Your eating habits include fast food on the go because of course you don't have time to make yourself a deliciously healthy meal that your body actually needs to live such a stressed-filled life

 

The words "no, I can't" are nowhere to be found in your vocabulary

 

You struggle with self-judging thoughts, painful emotions and a sense of incompleteness, while longing for things to be different. But how?

 

You might even have a hidden addiction to help your nervous system cope with the life you never really wanted to live

 

Are you feeling guilty or selfish if you take some time for yourself and possibly letting someone down?

 

You feel stuck, unhappy, frustrated, angry, even enraged, but … you can't show anyone because your role is to please and be there for everyone.
Self Care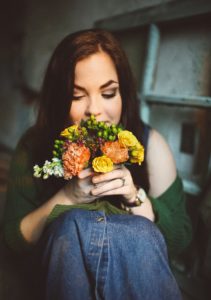 Dearest, if this describes you, I'd prescribe you a big dose of Self Care if I were your doctor. Now, I am not a doctor; I am a Self Love Mentor and if you hang out with me, I'll prescribe you some good Soul medicine to give you the strength, encouragement and inspiration to question the role you accepted because you took birth as a Woman!
You will greatly benefit from learning self care. It will help your shattered nervous system and stressed-out body find some balance and peace. It will carve out a space outside of your role where you can see new possibilities. Deal?
As a Self Love Mystic & Mentor I have a lot more to offer than self care, but for so many Women today, this is really the first and foremost step in order to stop the momentum we all got caught up in.
Easy First Self Care Steps
A few self care steps you can take right away, as you are beginning to question if this is the life you came here to life, are simple and easy to implement. You can practice them while you are still whirling through your life as superwomen who has no needs, yet can handle everyone else's.
Let's Breathe Together Right Now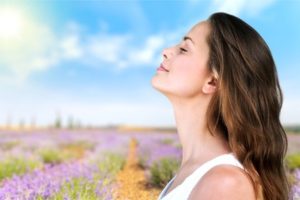 We all breathe, although mostly unconsciously. Becoming conscious or aware of something that was previously unconscious is the beginning of a mindfulness practice. Mindfulness is being aware and in this case you are going to become aware of something you normally don't pay attention to – your breath.
Let's take a deep breath together right now while you are reading. If you are a Woman, you know how to multi-task, even though you most often do it unconsciously. Here I invite you to both read and breathe consciously.  Let yourself follow your in-breath as it enters through your nose and moves down your chest and belly. Pause here for a moment, feel your expanded belly, and then notice how it moves back up and out through your mouth or nostrils while leaving your belly and chest more collapsed.
You can do this anywhere. This simple mindful breath helps your overwhelmed nervous system relax, even if it's just for that one conscious breath you took. It also helps bring you back into the present moment, which is found in the slow lane, all the way over to your right from the fast lane. Here you may even notice (be mindful of) the beautiful flowers on the side of the road.
Does it sound too easy? It has to be easy for you to start out without having to let go yet of some of your many joggling balls in the fast lane. I'd bet you can't handle one more ball in that lane without losing control, right? Easy is OK and easy is about as much as you can handle right now.
Let's do one more. Follow it down into your chest, belly and body on the in-breath, then pause for a moment before you let it up and out again. If you have a little more time, give yourself the gift of a few more of these conscious breaths and send a loving message down with your next in-breath saying a kind 'hello' to yourself like you would when you really want to get to know someone (you – hint, hint)
There is a lot more to self care, but if you can implement this simple breathing practice, following your breath in and out with a pause in between, while sending a sweet 'hello' down to yourSelf, you start opening a door inside that has been closed shut for a while. It's left you depleted and unhappy, starving for the Soul nourishment from and for your very own Being.
Taking A Step Back – Consciously
I could suggest a lot of other self care practices, such as a massage, a good meal, a night out with your girlfriends, a hot chocolate, a bubble bath, but in the long run, these will only be short term fixes. They will feel like a quick, hurried vacation you snuck in, while keeping your eye on the clock before you unconsciously slip back into the fast lane. Nothing has really changed.
Nothing really changes until you become conscious of your unconscious habitual patterns, step back and realize you have a choice in this matter.
The conscious breath is this step back. A bubble bath isn't unless and until you are mindful of what you are doing with your life. Then you can truly enjoy the bubbles while you breathe down consciously and open up to the slow lane.
Even if you may not be able to change a pattern right away and move to the slow lane, making it conscious is essential for the inevitable change when the time and circumstances are ripe and ready.
Being Stressed Is Not The Way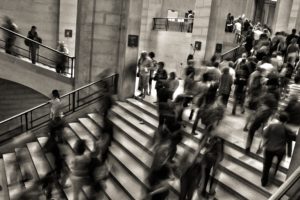 Truly, we were not meant to live life in the fast lane day in and day out. Think about it: What is the point of rushing around, stressed out, too busy to take care of your body, eat a good meal or do things that truly matter? Matter to you and the world. Is this how you want your children to live when they grow up with you as their role model?
I didn't think so. Start looking for those other lanes. It will be a different life style and will fulfill you in a deeper and more meaningful way.
Before I sign off, let's take one more of those kind conscious breaths to help you prepare to do it next time you wake up in the morning, go to the bathroom, make breakfast for your family or yourself, get into your car, etc. How often can you pause in your activities during your day and take a conscious in-breath, while kindly saying 'hello' to yourself as if for the first time?
There's more to Self Love than a conscious breath and a kind hello. But they are essential and without them, Self Love will be elusive and won't have the transformational change that is waiting for you.
Learn more about my work as a Self Love Mystic & Mentor at Divine Feminine Flow. Feel free to contact me for a free 30 min. Discovery Session to learn how true Self Love can turn your whole life around. You can also order my book Imagine Being Kind To YourSelf to jumpstart your journey into Self Love.