Is The Shame On You Or Off You?
Or… is your shame button on or off?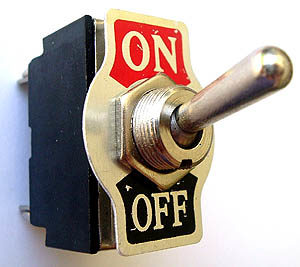 I've done a little research since my last article Can Self Love Overcome Shame? and found a few interesting things to share. It's a work in progress and I learn as I go to find out about the first sign of shame. No final conclusions are drawn, only an exploration of a subject that is curious to me.
I invite you to join me…
It looks like most people carry quite a bit of shame on them and could benefit from getting it taken off. We need to find the off switch.
When I looked for the root origin of the word shame, I found this online description quite interesting:
"The roots of the word shame are thought to derive from an older word meaning "to cover"; as such, covering oneself, literally or figuratively, is a natural expression of shame."
The First Sign Of Shame
Even though there is no clear reference, apart from a vague 'are thought to derive from,' this spiked my curiosity and immediately made me think of the fig leaf in the Garden of Eden.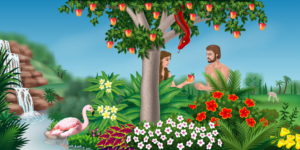 Is that when it started? –

w

hen we stepped out of the Garden,

took on

an

identity of a Being separate from the Divine

and

in our forgetfulness

felt

ashamed of

that

choice?

Is it b

ecause we forgot

and left

our True

Identity

in the Garden

and

consequently

felt the need to cover ourselves

with a false identity

?
I can't prove it, but will try to 'make a case of it.'
Please join me in uncovering the cover of what we have used to cover ourSelves with.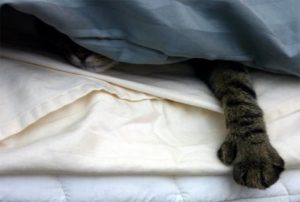 W

hat is th

e

cover?

Wh

o

went undercover?
Referring back to my previous article on shame, I shared my realization that I was basically ashamed of Being me!
What '

m

e' am I talking about here?

My Divine Identity 'Me' or my separate identity 'me?'

The One who

is still

in the Garden, or the one who left?
Hmm!
Can Shame Exist Without The Ability To Be Self Conscious?
It looks like Adam and Eve felt self conscious when they left the Garden, whereas when they were in the Garden they were naked and unashamed, in other words not self conscious. They had not tasted the fruits of the ability to judge what is good and what is evil yet.
If I feel ashamed to be me, there must be two of us: One part who reflects back on another part. We can only be ashamed of ourselves when we are self conscious – the ability to reflect back on ourselves.
So could we say that when we left the Garden, we became two?

When Does It Start?
 According to infant researcher Daniel Stern, this ability begins around 18 months. He says: "at about 18 months, children begin to show evidence of self-awareness. This evidence includes: infants' behavior in front of a mirror, their use of verbal labels for self, and empathic acts."
He uses the term self-awareness, whereas I am using self-conscious. They are not the same.
Self Aware Or Self Conscious
Wikipedia puts it this way: Self-awareness is the capacity for introspection and the ability to recognize oneself as an individual separate from the environment and other individuals. It is not to be confused with consciousness in the sense of qualia. While consciousness is a term given to being aware of one's environment and body and lifestyle, self-awareness is the recognition of that awareness.
The way I understand that is that when a child becomes self aware, it knows it is separate from its environment, which it wasn't aware of before the age of 18 months.
Is that when we

get

the first

taste

of the

tree

of the knowledge

of good and evil along with the first sign of shame?
When you become self conscious, you are able to reflect on how this separate being thinks, acts, feels, behaves etc, and judge that as good/bad, right/wrong etc depending on what was reflected back from the mirror of your parents.
Before we 'eat that fruit' at the age of 18 months, we don't need fig leaves to cover ourselves, because we are not aware of ourselves, what we do, feel or say. We are free to just Be ourSelves.
Can Animals Self Reflect?
Self reflection is one of the abilities that distinguishes humans from animals. It is different from self awareness (Certain animals like dolphins, elephants and monkeys are self aware – they know they exist.)
Animals living in the wild don't seem to have that self reflective ability and don't show any obvious signs of shame. House trained animals on the other hand are a little different, and can absorb their owners behaviors, just like small children do. I have seen youtube videos of dogs who undoubtedly express shame when the owners shame them to fess up "Fido, did you do this?" As funny as it looks, I doubt you'll get the same response from a wild animal.
So from this tiny bit of research that I'm sharing here, I'm exploring my hypothesis that unless there is a self-reflective ability, there is no shame. And depending on what is being reflected back as we grow up, this is what our consciousness reflects back on as the truth of who we are.
Positive Or Negative Self Reflection
When a child starts recognizing him/herself in the mirror as him/herself around 18 months old, something changes and the child is now conscious of being a 'me.'
The question is what 'me' are we talking about

and what are its qualities

?
Depending on how this child is raised, the self reflection can be positive or negative, small 'me' or big 'Me.' In my own case I recall it being quite negative with a strong reflection that I should be ashamed of myself. Definitely small 'me.'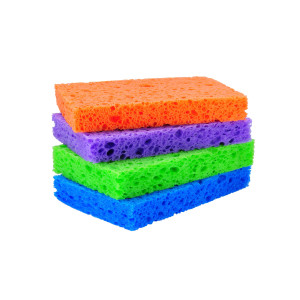 We are little sponges when we grow up and innocently absorb our parent's energies and expressions, whether they are good or not so good. Whatever our 'sponge fillers' aka our primary caretakers reflect back to us, is the 'me' we reflect back on as who we are. Depending on its qualities, we may enjoy that 'me' or feel ashamed of it.
If our caretakers express encouragement, confidence, Love and Presence, we self reflect on that and feel confidence and resilience inside. Still a small 'me,' but without the shame cover.
On the other hand, if our primary 'sponge fillers' ignore, shame, punish, deny, ridicule or judge us, we reflect back on something 'not good' about ourselves and feel the need to hide it. That's where the fig leaf comes in.
In the latter case, the shame button was turned on at a young age, and we came to walk around feeling ashamed of who we learned to reflect back on! What a shame!
When we left the Garden at around 18 months' old, we could have walked out with a sense of joy and gratitude for who we are and express ourselves confidently.
Instead we walked out of that Garden believing our separateness meant there was something fundamentally wrong with us and something to be ashamed of.
Awakening My True Me
Well, my Friends, I am in the process of turning my shame button off as I am experiencing the Joy of Just Being Myself, independent of what others think about me. Independent of what I think about me. This separate sense of self, called 'me' does not need anymore shame. It needs to Feel Loved by the Me that is not separate from anything, hence cannot exclude anything either, not even a hiding 'me!'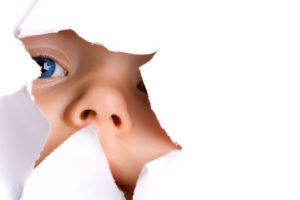 Self Love is a powerful Force to turn off this button. It helps dissolve the fig leaves and makes it easier to reflect back on the big 'Me.'
When you are reflecting back on big 'Me,' there is no shame, period. Shame is a 'me-made-concept' based on the belief that you are separate and unworthy, as reflected back to you in the mirror of your parents.
More To Explore
I know there is so much more that can be explored on this topic, and for now, I want to open up the door for your curiosity and feed back. Please consider how it is possible to be ashamed of who you are, unless you are identified with a someone whom you really are not.
Is this who you are not a mere reflection from the mirror of your caretakers that you looked into as your brain was developing?

Has it

tak

en

the shape that 

you

now believe to be you?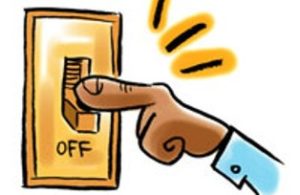 Self Love clears the way to find the off switch. Waking up to the real Me is the actual switching the shame button off, simply because shame does not exist here.
It still takes time for our brains to rewire and fully get settled and embodied in this undiluted Me, so for awhile the little me may still be the one we reflect back on and cause us to feel shame. 
My next article will be about Spiritual Awakening and shame and how they can coexist. (Why Am I Still Feeling Shame When I Am Spiritually Awake?)
Stay tuned and please join me in sharing your shame experience and insight and what works for you to shine more light and clarity on something that seems to still dim your Light.
Shame can be a little sticky to get unstuck from. Have you noticed. It's often helpful with an extra pair of eyes to see where it sticks! As a Self-Love Mystic & Mentor at Divine Feminine Flow I may have some tricks in my bag to support you. Feel free to contact me for a free 30 min. Discovery Session to learn if Self Love Mentoring is your next step. Make sure you download my free  e-book, 5 Steps To Dive Into The Divine Feminine Flow which will help with the next phase of self-love.