How Do You Live In The New Paradigm And Flow With Ease & Grace?
I recently promised that I would share more about living in this New Paradigm and how you can best adjust to its new atmosphere, which to me now feels like a I Flow with Ease & Grace. It didn't at the beginning though. I really had to get used to this new atmosphere before I could relax into it and Flow…..
There are certain signs you need to recognize before you can trust the New and know that it will be safe to 'make your move.'
1. Pretty much everything is different in the New Paradigm, so it's not really possible to make a list of it all. It's helpful to know that you shouldn't go around expecting the same that you're used to and instead be open to …. something that feels unknown. Your mind may freak out a little first until it realizes that it's safe in the unknown and feels much better than the old fear driven paradigm.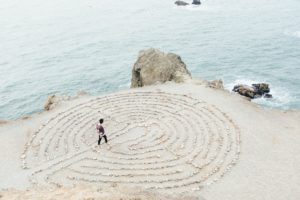 I know that may not sound very comforting as the first tip, yet it is important to be prepared for that, so you don't run around trying to find 'the new rule book,' which doesn't exist here. 
There are no real outer rules to live by. However, there is a strong inner guiding system, which grows stronger with time. You're going to learn to listen to and understand your Inner Being, your Heart, your Higher Self, your vision and your Inner GPS, and this is going to be an ongoing wonderful practice for a while. It's quite amazing, actually! Of course, on the outside, we still abide by the necessary rules, such as stoplights, paying bills and respecting the system that has kept us safe and responsible.
2. You need to get used to not being – or trying to be – like everyone else.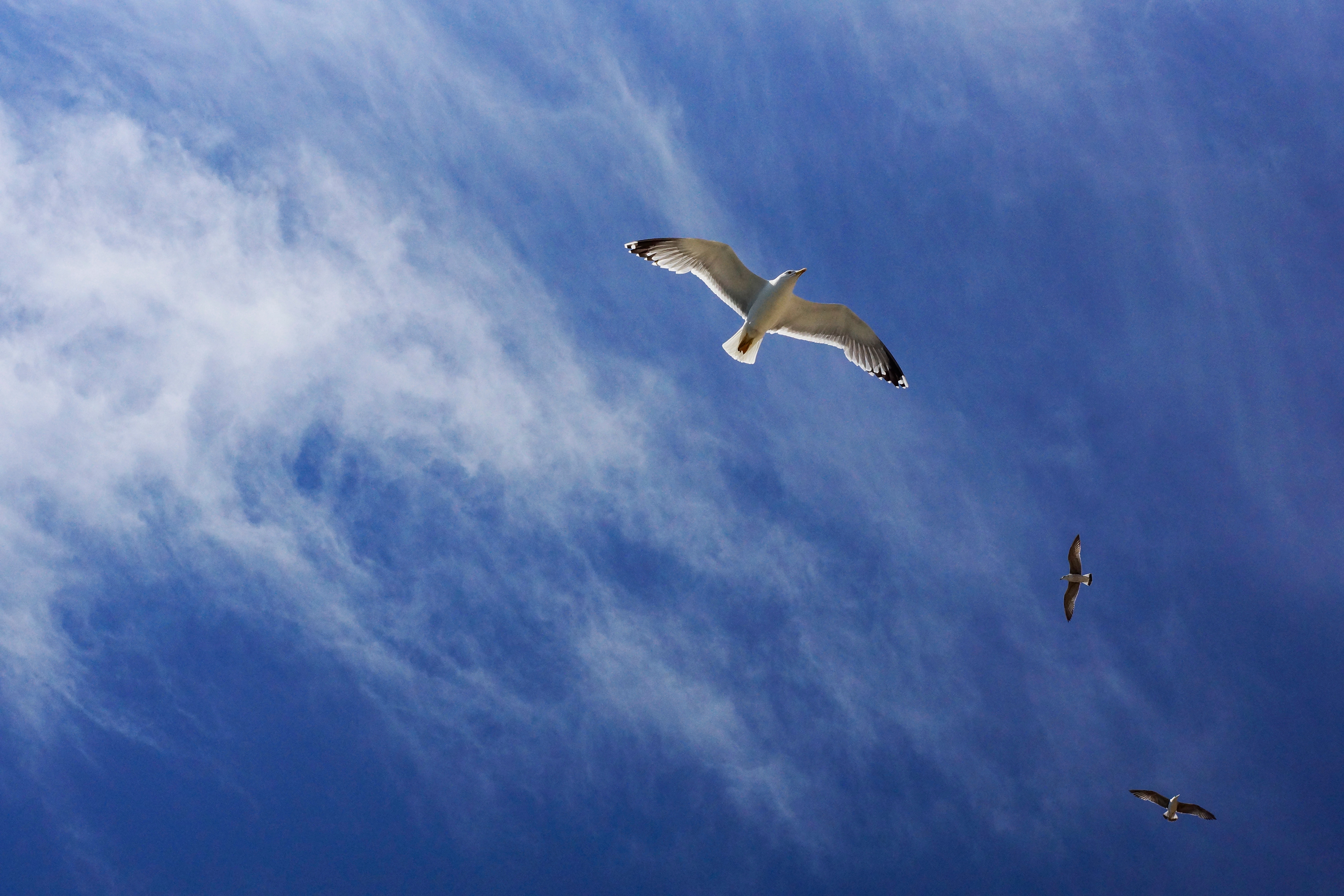 In this NP everyone is becoming unique and fully themselves, which is the opposite of what we were conditioned to in the old. No more trying to fit in, fear of being different, pleasing others or compromising your own inner experience. This feels scary in the beginning and for a good reason. 
In the old paradigm we would get in trouble for doing what the New Paradigm is asking us to Be. And because there are plenty of people still asleep in the old paradigm, we can still be challenged and tempted by them to get pulled right back into believing what they are convinced of. This leads to tip #3
3. Surround yourself with other NP'ies (New Paradigm'ies) who have already, or are in the process of moving across the border into this New Land. It's not all milk and honey yet, because we are all bringing old paradigm energies with us that have not been liberated yet. We help each other through reflection, empowerment and support instead of comparing, competing and impressing.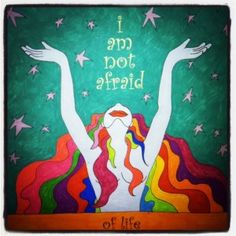 I started Young Women Empowerment Circle in my home for young Women to meet, connect and find the support and encouragement to ground into the new energies. When you meet like-Hearted NP'ies you'll notice a great sense of relief, kindredness and inspiration – a well-needed nourishment when you feel lost or stuck. Without your tribe it's just harder to trust in the newness because you don't have the reflection and confirmation around you. It really is essential that we meet and share. So please keep your eyes open for Circles like this one to get the support and connection you need, which just so happens to be part of living in the New Paradigm. Amazing how it works, eh?
4. Get used to not knowing. Seriously. In the old paradigm you always need to know everything, be in control and on top of things. We're conditioned to feel embarrassed if we don't have the answer or simply don't know something. There is a fear of looking stupid if you don't know and then you may be tempted to pretend to know, when underneath you really don't. Inauthenticity is not part of the NP (more about that in tip # 5).
 In the NP it's normal to not know in the way you used to. It's normal to allow the experience of not knowing to linger as long as it needs until a natural Knowing takes it place. It happens all on it's own. It's common and safe to admit that you don't know and that you are willing to wait until the answer arises at its own time. 
In my book Imagine Being Kind To YourSelf I created some exercises to practice what it's like to give yourself permission to feel what it feels like to not know without trying to fill the space with knowing.
5. In the NP everybody is becoming more and more authentic. There is no need to pretend, hide or feel embarrassed about yourself. After a lifetime in the old paradigm we all have realized that we are not perfect. It took awhile to admit that. Pretending we are, won't make us so.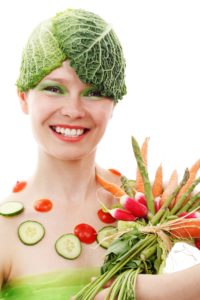 I once heard it said that this NP is the age of authenticity. Imagine living in a world where you feel OK about being imperfect (whatever that means to you) and can just share with someone that you still experience anger, insecurity, greed or any of the other 'symptoms' from the old, and feel relieved that you don't need to hide it anymore. And imagine someone replying that they also still feel identified with those feelings but that they have lessened a lot since they started owning them instead of shaming them. Talk about freedom!
6. You'll be learning a new language called 'Heartish.' (In the NP it's not uncommon to make up new words!) This is the language you speak when you come from the Heart, just like people from England speak English. Learning to speak Heartish is very much like learning a new language and it simply takes time and practice. It goes faster when you move to that specific country and immerse yourself in it with those who speak it fluently.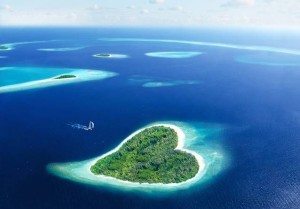 Feel free to move all the way into your Heart so you can really learn it well. Heartish communicates through your senses, sixth sense, body, gut feeling, intuition, feelings, visions, dreams, meditation, insights, deep longing, yearning, inner knowing, the still small voice, promptings, stillness, peace, expansion, joy, love and so much more. 
You can find more articles and books about this languish on my website.
7. Familiarize yourself through books and talks by others who share their experience about this New Paradigm. It's great to find resonance in others to help you stabilize in your own new found truth. It is empowering to hear or read someone putting words to something you only know through your senses. Just look for any feelings inside that make you feel good, relieved and expanded. Those are part of the new language.
8. It can feel pretty lonely at times, but eventually you'll start appreciating your alone time.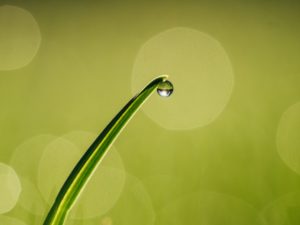 Many of the old habits of over-doing, over-socializing, over-eating and over-filling yourself up to not feel lonely will shed. That leaves you feeling more content, full and appreciative of your time alone. Meditation and prayer will become your natural welcomed companions.
9. Instead of going out for comfort, entertainment and companionship, you'll go inside for solace, peace, love, guidance and fulfillment. In the old paradigm we were conditioned to move away from our center to find fulfillment outside of ourselves and in the NP we are turning back inside, where everything is already whole and complete. How did we ever miss that!?!
10. Success is measured by your ability to just Be and let things come to you instead of the familiar doing and accomplishing. The 'driven doing' will drop away, which can be challenging. It sure was for me! We are so conditioned to put a lot of effort into making things happen, so please be gentle with yourself as that part of you starts transitioning into allowing things to come to you. Being and doing will eventually morph into Be-do (another new word?) as One movement. There is no 'you' separate from what you're doing. If this sounds weird, just wait and see.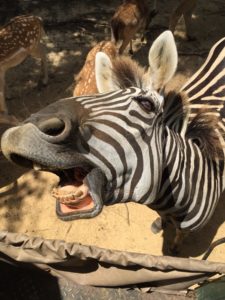 By the way, the word weird – Wyrd is a concept in Anglo-Saxon culture roughly corresponding to fate or personal destiny. 
So guess what? Weird is simply you and I fulfilling our personal destiny by Being and becoming fully who we are. Yes, we'll probably stand out from the old paradigm 'fitting-in-theme.' 
I wrote an article about fitting out (another new word) if you are interested. Fitting out gives us all permission to just Be ourselves without the fear of being different and without the need to try to fit it.
11. Instead of living in the old should regime which we were used to in the old, shoulds are no longer the driving force behind our actions. When the Heart takes over the reigns, you'll be inspired to action through what gives you joy and makes you feel happy. Can you imagine! This is about as opposite as what we've done so far. Follow your Heart. Follow your joy. Follow your bliss. Follow what makes you happy, inspired, expanded, and connected. For more guidance on that one, please check out my Cleanse Your Mind, Heal Your Heart course.
I told you! The rules have changed and now it's up to you and me to inform our inner of our new 'rule-less' (different than unruly!) land that is created through everything that makes your Heart sing. Blessed Be.
You can learn more about my work as a Self Love Mystic & Mentor at Divine Feminine Flow. Learn how to enter this New Paradigm in my program Cleanse Your Mind, Heal Your Heart. You may also contact me for a free 30 min. Discovery Session to learn how true Self Love can turn your whole life around.