Try The Spotlight!
Life is full of opportunities to walk our talk and live what we teach. Here was one for me as a Self Love Mystic and Mentor. Ever wonder how I do it? How I learned to love all of myself one more layer deep? Try the spotlight! It brings up the areas we normally don't face in our day to day ordinary life.
As I was reflecting on my Batgap (Buddha at the Gaspump) interview on May 20th, it has been amazing to watch the number of viewers rise daily ever since.
I am happy that my message of Self Love, to Love all our 'unawakened/unspiritual' parts, is out there now. If you are looking for Oneness, no part can be left behind. As long as any part is excluded, you still live in duality.
All Or None
We either all go together or we don't go at all. Unless all your parts come along into the Light, you remain in darkness. It's not possible to go all the way to Heaven when you have heavy cargo dangling behind you. You have to make it Light first. Only then do you create enough lift-off to fly into the new Dimension.
When I received the invitation from Batgap, my intention was to Be Fully mySelf, warts and all. This felt a little scary, because in most spiritual circles, the teachers, gurus and awakening interviewees rarely share their own current 'warts,' even though they may talk about their past ones.
What's Wrong With Still Having Imperfections Now?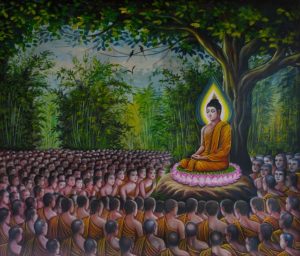 I've always felt a little confused and rebellious when spiritual teachers only talk about the spiritual reality that they have awakened to, without sharing about the areas in their current life that still are on 'snooze.' It is confusing and gives a incomplete picture of what it's really like to wake up.
Being given this opportunity, I felt it was important to bust the trance that awakening means that all your stuff is suddenly gone, poof! And… that suddenly you are an expert in how to be in a relationship, how to parent, eat healthy, take care of yourself and stop polluting the earth… and all the other areas we are not awake to yet.
Let's be realistic. Awakening is the first step into a new dimension, and now you need to learn to 'walk' it in this dimension.
I wanted to use my own vulnerabilities and imperfections as an example that it's perfectly OK to still have 'them.' Not only is it OK, that's what is actually realistic!
Batgap was a perfect opportunity for me to 'expose' my imperfections without backing down from my awakened reality.
Time To Prepare For The Spotlight
I was glad I ha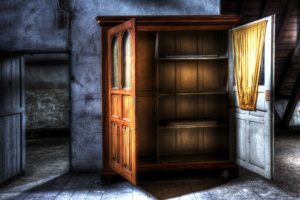 d 6 weeks to prepare before the live interview and I took the opportunity to clean up some of the sticky dust in my inner closet.
I found shame (who am I to be on a show like that!), there was fear (what if people say I'm kidding myself!), a twinge of vanity (what if I wake up with a bad hair day!) and an old familiar Felt Sense of being ridiculed when I 'own' my Divinity.
How I Learned To Love All Of MySelf Even More
I asked myself: "Pernilla, do you want to be Free from all this stuff or do you want to appear different than who you really are in each moment?" "Maybe a little more spiritual or less vulnerable?"
Pernilla answered: "Well, when you put it that way, everything in me wants to be Free from this, so let's do it!"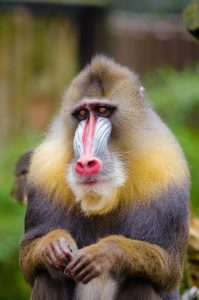 Do what? Show up with everything that I am in this moment – fears, vulnerabilities, strengths, Divine Authority. Let's do it!
I was 'sitting' a lot during those 6 weeks, lovingly meeting all the parts that were scared to be seen by you. I brought Love to them all. I talked to them. I told them that if that is what it would take, it would be OK to be ridiculed for the sake of Being MySelf. I knew I had already compromised who I am most of my life and also knew I had stopped that years ago. When I wrote my book Imagine Being Kind To YourSelf I finally put a stop to that one.
Here was my next step to Be Me in a much more public way. What an opportunity.
Thank you Universe, for helping me step up to my next level, burst through another barrier, and practice what I 'preach' from an even deeper place. Now I can be an even more clear mirror for those who want to step up too. I polished my mirror well.
Can I Be Awake AND Unawake?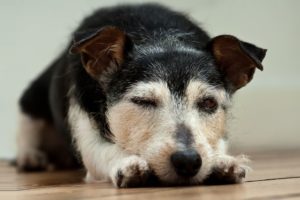 It was a relief to expose my own imperfections without denying my own awakeness. The fear of being ridiculed came from the belief that I couldn't be both. Awake and unawake at the same time? Rarely had I seen anyone 'up there' expose their un-awakened side next to their awakened one, so why would I? Was that somehow not OK?
This belief that it's not OK to live with them side by side is where a lot of the confusion starts. There is a misconception that all the fear, shame and imperfections disappear after awakening. It couldn't be further from the truth. It's actually the opposite. When you awaken, you finally have what it takes to dissolve the veil of illusion that has covered you. Finally, now you are able to bring Love to the unloved parts, Light to the darkness, Healing to the injured and Consciousness to the unconscious. 
When you wake up to your True Nature, you wake up to Love too. This Love could NEVER shame you for having slept 1000+ life times and Knows that you are in need of a little time to adjust to your new reality. It was Love itSelf that took a loooong nap and is now waking up to itSelf again AS You. Love Knows that it takes time to realize it on all levels. Love is what dissolves the remainder of the veil, and it 'uses' its own Essence of Love to do so. What better way to dissolve 'lack of Self Love' than with a big dose of Love.
Love itself WANTS to shine through you and WANTS to include you.
My 6 weeks helped me Know and Feel the truth in my Core that awake and unawake can live side by side. They DO co-exist and it's my job to make that existence a loving one.
Embodied Awakening, Anyone?
I know what I came here for: Showing you and me how to Love all the parts that have been disowned, shamed, judged and denied. If you want to embody your awakening, you can't bypass any these experiences.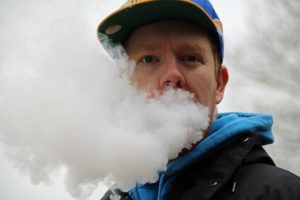 If you want to live disembodied and ungrounded on planet Earth with your head in the clouds, you can. And you probably are. It's a Free Will kind of thing. 
Please know, you don't need to be ashamed that you are human and have lived lifetimes believing you are separate from the Divine.
It's all part of the journey Home and the unfolding and unravelling of it is an opportunity to experience what it's like to be part human, part Divine before you leave this plane of existence. Let's enjoy it while it lasts.
You can learn more about my work as a Self-Love Mystic & Mentor at Divine Feminine Flow. Feel free to contact me for a free 30 min. Discovery Session to learn if Self Love Mentoring can help you experience more Love, Peace and Joy in your life and how True Self Love can turn your whole life around. Also, make sure you download my free e-book, 5 Steps To Dive Into The Divine Feminine Flow which will help with the next phase of self-love.