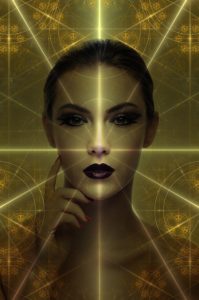 I was going to write today's article about Shame and Spiritual Awakening, but feel the need to first shed some Light on what awakening really is and more specifically, what we are awakening to. There is so much more to the question of how spiritually awake you are. 
Becoming Conscious
When you start waking up to your Spiritual Essence, it means you are becoming conscious about something you were previously unconscious about. We have always had a Spiritual Essence, or rather, in Essence we have always Been Spirit, however, we have not been awake to it.
We Are Like Beggars Unaware Of Our Million $$ Bank Account
Joel S. Goldsmith used to compare the process with a beggar in the street begging for money for his next meal, while having a million $$ in his bank account. The only problem was that he didn't know that bank account was in his name.
So with us. We have been asleep to our Spiritual Essence and focused on our personality, who experiences itself as separate from the Divine and spends most of its energy to survive, make money, be liked, loved, successful, etc.
We live like beggars, unaware of our Spiritual heritage.
There are many phases and ways you can wake up to this 'bank account'. For some it's a sudden explosive experience with all the light bulbs being flipped on all at once, while for others it's more like a slow dawning or a dimmer switch.
Who's to say one is better than any other? And who's to say it needs to happen in a certain way?
People take different roads seeking fulfillment and happiness. Just because they're not on your road does not mean they are lost.
~ Dalai Lama
Pernilla's Awakening Journey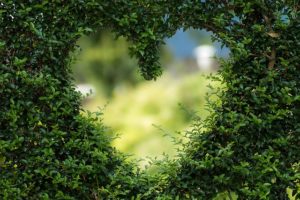 In my case, I'd say I've had a bit of both. The first big bang happened when I was in my late 20's and set the stage for what was to come. You can watch a 3 min youtube clip where I share some of that experience.
Those big explosive awakenings don't always take root. They may to do for some, but certainly didn't for me. It opened the door to Realize mySelf as Love for several months. Then the dimmer switch went way down and left me with enough awareness to see there was plenty of 'Pernilla' in my basement still snoozing in a pool of feelings like self doubt, self hate and shame.
Since that experience, I spent a big part of my life excavating my basement and letting more Light in. As I shared in my previous articles, shame kept lingering and felt ashamed to come out: "For Heaven's sake Pernilla, you are awake to Who you Are, so admitting to feeling shame would only mean that you've been kidding yourself all this time. Better keep it in hiding."
This last statement is exactly what we'll explore in my next article about Spiritual Awakening and Shame.
Well, How Spiritually Awake Are You?
There are plenty of concepts floating around about what it means to be awake or enlightened. Plenty of beliefs about how it's supposed to look, how you're supposed to behave and how you can't have an ego anymore.
I'm not an expert in what it is or isn't and how it's supposed to look or not. I can only share from my own unfolding, awakening experience. However, I do have a very refined sense of smell that is highly attuned to the smell of duality. When I sense a 'should' or a 'supposed to,' as it relates to conversations about spirituality, it feels like an exclusion of one experience or other in order to fit into the spiritual awakening concept.
Sniff, sniff, sniff. Can you smell it too?
Spiritual A–holes
Unfortunately, I've seen it more than once, someone claiming to be spiritually awake and behaving like an a– hole. Pardon my French!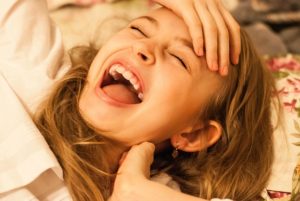 It was confusing and disturbing to me. How was that possible? How come they didn't behave according to my belief of how a spiritually awake Being should behave? HA! 
I wonder how many of us have bought into the belief that once you are awake, or acknowledged as such, it's all over. You are done! You passed the test with flying colors and can go Home now.
How many of us have projected these beliefs onto teachers and gurus by putting them up on a pedestal and then watched them come crashing down when it was revealed that their personal lives were less than loving, caring or mature? There are many stories about wife-beating, sexual interactions with children, or making love with their students.
Could it be that they were still asleep to past pain or trauma and therefore to the impact of their unconscious behaviors?
Were they awake to their Spiritual Essence, yet asleep to their ego?
In my experience as I am waking up Spiritually, there is a strong tendency to naturally care more about others and the world. Not just because they are not separate from me, but because my Heart just can't consciously hurt anyone anymore.
What Do We Awaken To?
Now let's look at all the different experiences we can awaken to:
Your True Self, Divine Essence, 'I Am' or any other word that resonates with you

The Oneness of everything and everyone around you

The fact that ALL of yourSelf is included in that Oneness

Everything is Love

Your purpose in life

All the different realms and levels of Consciousness, such as the Angelic realms, the demonic realms, nature Spirits, Healing Energies, Stillness, Presence, Shamanic realms, Deities, etc

The new technologies that have always been here, yet were not conscious to us like they are becoming now

The fact that we have lived under many false beliefs about the financial system, the medical system, the food industry, the oil industry, etc

Our power to create instead of being victims of life's circumstances

It's endless, because the Consciousness is endlessly vast and infinite, as is our awakening to it.
The question: "What are you awake to?" feels much more alive and relevant than "Are you awake?"
It reminds me of an earlier article about the meaning of Hakomi: How we stand in relationship to these many realms?
Hakomi helps you awaken to these realms.
Is Spiritually Awake Different?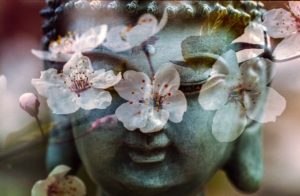 Being spiritually awake is a step out from being humanly awake to our current life and ego. It is a vaster reality. Yet, as with everything else, it means different things to different people. How else can it be?
I have seen different spiritual paths categorize what spiritually awake means differently.
I have heard many spiritual teachers over the years undermine or make fun of what other spiritual teachers say.
At first I found that confusing. Now I find it revealing.
You Only Have Your Own Experience
In the end, you only have your own experience to go by. There are times, however, where it can be very helpful, even essential to 'borrow' someone else's experience or follow a Spiritual path that resonates inside. This helps you expand your current state of Consciousness – humanly or spiritually. Then, at some point we all need to let go and walk our own.
Before that happens though, someone else's experience is just a concept that does not yet belong to you. This 'before' state seems to be the place where concepts fly around and argue with each other. When you have found your own and trust it, there is no reason to argue anymore.
Awakening Is A Process
Based on my own awakening process, I know first hand that it is a process. Whether you get a big bang experience or not, the integration, embodiment and unfolding is unavoidable.
We awaken to the next and the next and the next. Some of the layers we shed during awakenings can be thick and immensely liberating. My first 'big one' lasted about 3 months and all I knew was Love. Then the honeymoon ended and all I knew was Hell – for a long time. But something had deeply changed in me and gave me the capacity to move through the next phase.
Light Goes In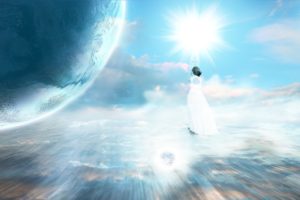 My 3 months' Bliss ride did not clear out all my closets. It did make me aware of my True Nature as Love as well as all the parts that I had excluded from this Love.
All the Light that had entered into my Being during this awakening, brought up a lot of 'stuff' that had been hiding in the basement.
In my experience, the process of awakening is an ongoing unfolding where we realize deeper and vaster layers of our egoic expression, as well as deeper and vaster layers of our Divine Expression.
I entered into a long cleaning phase of my 'basement.' It's beginning to look pretty awesome and clean.
The awakening experience became the Light I needed for this job, because without it, my ego was not capable of it. If I had been capable before that awakening, I would undoubtedly have done it.
I would Love to hear if this perspective of awakening is helping you awaken a little more? Maybe it helps you expand your concept of what it is to diving inside and take stock of what it is for YOU. 
Feel free to share below and share with your Friends.
I am available if you need support in including parts of yourSelf in your awakening process. We are so used to excluding those parts that feel unspiritual, and don't quite know how to let them Be part of the unfolding to. You can sign up for a free 30 min discovery session with me where we can explore that subject and see if we are a good match to take the next step.
PS I'm Feeling the article on shame and spiritual awakening in my blood. Stay tuned!
Waking up is a big ordeal. Even bigger is to embody that which you awaken to. Self Love is the key. I am a Self-Love Mystic & Mentor at Divine Feminine Flow. Feel free to contact me for a free 30 min. Discovery Session to learn if Self Love Mentoring is what you need to make your next leap in your life. Also, download my free e-book, 5 Steps To Dive Into The Divine Feminine Flow which will help with the next phase of self-love.