Do You Know How To Love YourSelf?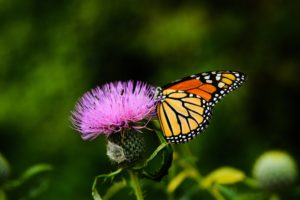 Most of us have never really learned to Love or even accept ourselves for all that we are. It feels like an epidemic that we are all infected and affected by without a real cure in sight. We basically have no clue how to cultivate Self Love. We see and feel how everybody else is living a life filled with self hate and lack of self respect, so it can be challenging to be the one who dares to stand out and say: "I Love mySelf and I accept mySelf for who I am."
Can you imagine the looks you may get? "Who do you think you are?"
Well, Allow me to remind you who you are:
You Are Love!
You are made of Love. And there is nothing about you that is not Love.
That is you in a nutshell. But if I told you: "Go Love yourself" you probably wouldn't know what to do.
How did we all buy into the same beliefs that we are bad, wrong, not good enough and unworthy of Love to the point that we feel so much shame about ourselves?
How we have managed to move so far away from who we are – our True Nature – is a mystery. I am not here to solve the mystery, but do feel inclined to find a new way and prevent it from continuing.
 'How To Allow' Is The New Way
How do I love that which I want to get rid of?

How can I accept what I reject?
It may feel like an impossible task, I know. However, there is a solid middle step you can take between accepting and rejecting, and between loving a part of you vs trying to get rid of it. This middle step is called
  Allowing
We have learned to resist almost everything about ourselves without even questioning it. We've been lost in a pattern that does not work and we haven't had access to the tools to change those patterns. 
Resisting is like a closed fist – Allowing is like an open hand. 
Allowing is the fail proof Solution for anything that is resisted. 
PhD In Lack Of Self Love
I have an old expired PhD in lack of Self Love and lack of Self Acceptance, so I know these feelings intimately, and clearly remember how painful and debilitating they are.
Many years ago during some deep inner Shamanic work, I suddenly fell into a state where I was able to observe how I treated myself, as if from a distance.
Ouch!
I saw and felt how I judged myself, criticized myself, hated myself, beat myself up emotionally and treated myself worse than I would treat anyone else.
Ouch!
Because I was in this state where I was able to observe it vs being fully wrapped up in it, I felt the impact of such unkind and unloving behavior towards myself. It was awful.
I sobbed and sobbed realizing what I had been doing to myself most of my life.
After the intensity of this realization subsided, I made a clear decision to put an end to this violence. I took a stand for Love. I vowed to learn to honor and Love mySelf.
It still took me many years to get to the bottom of this, and even to this day, I can encounter deeper aspects where I am not fully loving. Not because I beat myself up, criticize myself or treat myself with harshness. Thank God, that is all gone. Now it just feels like an old unconscious tune drumming behind the scenes, which I've learned to hum along with without even knowing I'm doing it.
The term 'Neurons that fire together, wire together' is also called the Hebbian theory. It explains the adaptation of neurons in the brain during the learning process and its repetition.
I can sense how these neurons which I'd been firing for so long had become hardwired in my brain and taken on a life of their own. I didn't even have to initiate this drum-accompanied-by-a-hum anymore. Through repetition (firing) it had learned to hold its own (wiring) while I was minding my own business.
After the painful realization from the Shamanic work, the natural next step was to start liberating all the neural pathways that have been conditioned to 'fire and wire' together as my default task master. I had to learn to fire and wire other neurons so they could become the default. It's quite a process do go through this, especially if the wiring has become a little 'rusty' and doesn't just let go.
It's not so easy to 'just' Love yourSelf when you are wired to judge and hate yourself, right? That's why the Solvent called Allowing has been the much needed middle step to help undo the old pattern and start a new one. 
Let's begin firing a new neural pathway called Allowing! By repeating this middle step, new neurons will start wiring together and and stop feeding the old wiring of resisting yourSelf.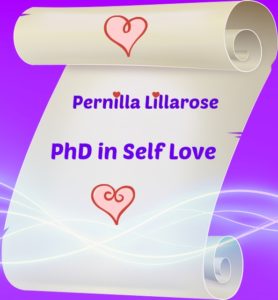 Once I got the hang of Allowing vs resisting and Listening to all of myself with a kind receptive Heart, I started earning a new PhD. I gained mastery in Self Love and Self Acceptance. There is no exam that you need to pass at the end where you never have any more stuff coming up.
Part of this mastery is to keep on Allowing, no matter what shows up inside, and be OK with encountering any new layers where you have not Loved yourSelf yet. The PhD is in knowing how to use this Allowing muscle daily, hourly, and keep it strong and vibrant. It starts feeling like an inner muscle that makes you resilient to withstand any suggestions to be harsh, critical or judgmental towards yourSelf. The PhD is not about being perfect every moment!
With this Heart-earned PhD, I now Love to help others learn the steps of how to attain this same degree.
The 3 Steps How To Cultivate Self Love
These steps are described in my free ebook 5 Steps to Dive Into The Divine Feminine Flow as the ALL Formula, where A stands for Allow, L for Listen and L for Love.
Step 1: Allow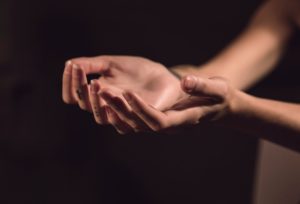 How do you Allow something you resist?
We all resist plenty in our lives and often feel stuck not knowing what else to do but resist what we don't like.
Here's how to flip the switch from resist to Allow:
Find an area in your life that you are not happy with. It can be anything from an outer event to an inner feeling or anything in between. The point is to feel the impact of it inside of you.
Take some time to feel inside your body how your resistance of this experience impacts you.
Where do you feel it?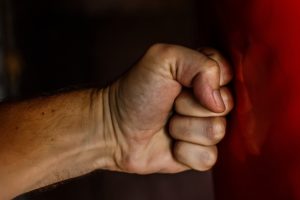 Is it a fist in your belly?
Tight shoulders?
Clenching jaws?

We have all learned to resist uncomfortable feelings, because we don't know what else to do. Yet, by resisting them, we create a knot in our body that is experienced as tension, fear, insomnia, anxiety and so much more.
Once you have located your specific feeling in your body, I am inviting you to make space for this feeling instead of trying to get rid of it. We are focusing only on your FEELING right now and not on the outer experience.
Instead of holding your breath so you won't feel it, try something new: Be willing to allow the uncomfortable feeling to be there. Don't try to change it.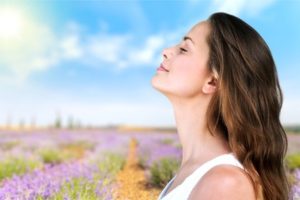 Just allow it for a moment and take a conscious breath into that sensation.
Now take another breath right into the core of that uncomfortable sensation. Imagine this breath as a friendly 'hello' that really cares and wants to get to know that discomfort.
What do you notice? Does it feel a little more relaxed and open when you are willing to breath into it and befriend it?
Is it less scared now because you are not rejecting it?
Let yourself feel this relaxation. Enjoy it. If it feels good, please take another gentle breath into it, as if you are filling it with kindness and Love to help it relax even more.
Step 2: Listen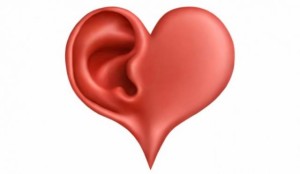 Now that this part knows it has your Loving attention, it will soon be ready to start communicating with you. This is the time to learn to Listen with openness and care.
These painful feelings you have been resisting, carry a wealth of information that will help you create a better life for yourself. However, they need to be sure that you are open and interested before they share their wisdom. The previous step of Allowing creates a new space where you are able to Listen to their Wisdom. So please do your best to Listen to what these painful feelings are experiencing.
When you breathe into those sensations without the usual resistance, what do you notice?
If those feelings had a voice, what are they wanting you to know?
Where are you not honoring yourSelf? How are you compromising what you know deep inside is not good for you?
Listen with openness. Listen with curiosity. Listen because you really want to know what your body already Knows and wants to share with you.
Step 3: Love
Once you know how to Allow and how to Listen, you are able to learn what this part needs from you, and that is how you start Loving yourself.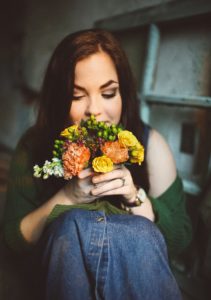 Ask yourSelf what truly matters to you when you don't reject it?
What are your real needs and core values, when you listen to them?
How you can start living more in alignment with yourSelf and your values and dissolve the barriers that kept you from listening. Your Willingness to learn from these painful feelings is what helps dissolve these barriers. The Love that you extend to those painful feelings help you merge into one big ocean of Love – the real You. The real You who has been Lovingly waiting for you to stop resisting yourself for all that you are.
I am a Self-Love Mystic & Mentor at Divine Feminine Flow. Feel free to contact me for a free 30 min. Discovery Session to learn if True Self Love Mentoring can help you experience more Love, Peace and Joy in your life and how True Self Love can turn your whole life around. Also, download my free  e-book, 5 Steps To Dive Into The Divine Feminine Flow which will help with the next phase of Self Love.