Getting Out of Your Own Way Tip #1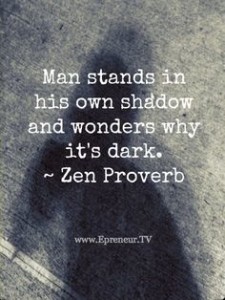 I am challenging myself to write a blogpost every day for 14 days offering 14 tips on how to get out of your own way. I only know today's tip so far and am using this challenge to get out of my own way and let the Divine Flow inspire me on a day to day basis.
This will give me an opportunity to dissolve more of the 'anticipating Pernilla who thinks she's the one who makes things happen.' I know she learned this early in life and I do Love her for doing her absolute best even though she still can get in the way of the Divine Feminine Flow. I do my best to help that part of me trust this Flow more and more, deeper and deeper every day.
We'll see how this will unfold. It is supposed to be fun.
As I challenge myself, I would like to invite you to challenge yourself to make Space for a new way for you, that is not based on the past and all the ways you may have been blocking your Divine Flow.
Are you game?
Obstacle #1: Blind spots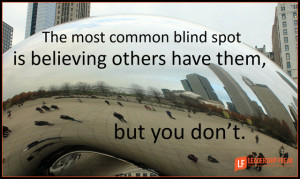 Blind spots are the first obstacle we need to overcome, and willingness is going to help a lot.
One of the meanings of blind spot is: "An area to the side and slightly behind a driver's field of vision that is not reflected in the vehicle's rearview mirror."
In our case it means it's outside of our conscious awareness.
One way to spot them is to become open and willing to take a deeper look inside and get curious how the outer world reflects those blind spots back to you.
A Living Loving Universe
Yes, it is a Living Loving universe we live in and It will do whatever It can to help liberate us from anything that stands in our way of diving into our unique Divine Feminine Flow.
This may look like people who irritate you, disrespect you, are treating you in a way you don't like. They'll often be people you blame for something or are angry at.
Willingness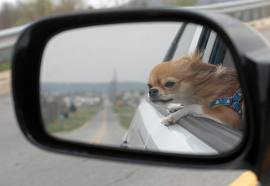 The blind spot part of this is that we think it is about 'them out there'. Our willingness to look deeper is what helps that blind eye get its vision back. Then we'll be able to see inside what we couldn't see before. We could only see it on the outside and didn't realize the mirror aspect of it.
Our willingness is like turning on the light inside and the more willing we are, the brighter it gets inside to see what does not serve us any longer.
My Blindspot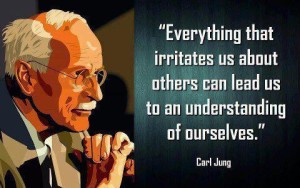 For many years I was often irritated at my mom, because she was always so irritated at me (It's OK to chuckle here). I just didn't understand why she was so irritated with me when I really did everything I could to help her when I visited her in Denmark.
I don't know why it took me so long to get the message on this one, because I was pretty good at seeing myself 'out there' in other situations. But parents are a little different, aren't they? The patterns go so deep and it takes a bit of digging.
Well, one day I finally had the willingness to ask myself to be open to see when I get irritated. Ahem!
A bit embarrassing, I have to admit, because suddenly I saw a part of myself that I had not fully owned yet. I got irritated quite easily with other people and was not so shy to show it either. It felt like an automatic reaction that I'd probably learned when I grew up. But now as a grown up, it was time to let that pattern go.
How to let it go sounds like an important tip for my next blog post. We'll see what unfolds.
Learning How To Get Out Of Your Own Way
Today's tip #1:
Be Willing to see your blind spots by how they are mirrored in your reactions to and/or blame of others in the world.
If you would like to learn more about my work as a Self Love Mystic & Mentor please check out my website Divine Feminine Flow. I also teach meditation and mindfulness at UCSC. If you are interested in mindfulness, I'd suggest you start with the Meditation & Mindfulness course. Feel free to contact me for a free 30 min. Discovery Session to learn how more about how Self Love can turn your whole life around and definitely help you get out of your own way.