It's only been less than 10 years since I became aware of this New Paradigm that now has become quite a buzz word in many circles. In this article I'll make an attempt to bring clarity to what it is by comparing it with the old paradigm, which we are slowly leaving behind. I find it important to bring our attention to this shift in consciousness to help us all ease into a whole new way of Being and avoid the confusion between what does make sense and what doesn't.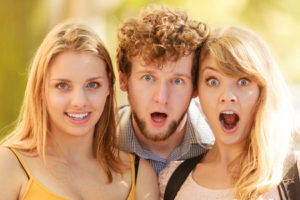 The qualities of this New Paradigm are quite different from what we are used to and because most of us are still dependent and identified with the old one, it's not so easy to understand what this New Paradigm is all about. When you don't understand something at first, it's easy to dismiss it as nonsense. I'm going to ask you to hold out on that conclusion and instead BE CURIOUS about what feels new and nonsensical. If you can relate to these questions below, it may turn on your curiosity.
So to play a little with words, I'm going to ask you to try to sense it instead of non-sensing it through these questions:
Why The Signs Of The New Paradigm Do Make Sense
Do you ever have a feeling, a sense or a gut knowing about something new, that you normally ignore because nobody else talks about it?
Do you just Know things that you have not really thought about before, yet don't know what to do with, because it feels so different from what you're used to?
Are you feeling bored by things that used to give you pleasure and now you long for something more meaningful?
Does your marriage feel samo-samo and you yearn to connect on a deeper, more intimate level?
If you feel a yes inside, it sounds like you already are sensing something but have not realized its value yet and may think of it as nonsense.
Do You Trust Your Sense Or Do You Call It Nonsense?
Because this New Paradigm is a new state of consciousness it's so much easier to understand it once you have entered that state consciously, or at least had a taste of it. Tasting it in your own experience is using one of your senses and helps you to make sense of it. (I'm really playing with these words now, aren't I!)
It's like explaining to someone who has never tasted water before, what water tastes like. Obviously it will make little sense. It's just a concept without an internal reference point and they may say it's nonsense.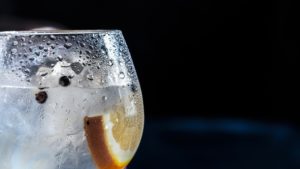 They need to take a sip first for the non-sense to turn into a feeling sense or making sense.
The best reference point I can give you here is the longing in your Heart for something better, more meaningful, inclusive and loving. This is how the New Paradigm announces itself – through the longing that you sense in your Heart.
And if nobody has confirmed to you before, that what you are actually feeling/sensing/longing for in your Heart, is IT, I am honored to be the first one to do that. I know it is vague for most of us in the beginning, even unnoticeable, but don't let that be a reason to ignore it. Instead I would invite you to get curious about what this stirring in your chest is all about?
Putting Words To An Experience To Help Make Sense Of It All
I can't quite remember how it all started for me. I may have sensed this New Paradigm inside without really knowing what it was. I had no words for it.
Then one day I talked to someone who had that same experience and did have words for it. Bingo! Something clicked inside and recognized the words, although for the first time.
There is something very powerful about hearing words put onto an experience for the first time, which you hadn't yet given much attention to yourself. It was simply too new and too vague. But someone puts words to it, it feels like it gets solidified in a way where it goes from a sense of Knowing to actual Knowing. The Heart and the Mind unite.
The Old Paradigm Is Like A Current Going Back Into The Ocean
In my book Imagine Being Kind To Yourself I found myself writing the following, as I was relating this New Paradigm to the longing in so many people's Hearts for a world based on completely different values such as Love, Care, Community, Cooperation, Justice, etc:
"… it looks as if we are at a point in history where two dreams are meeting. The old one is on the way out and the new one is on the way in. Right where the two currents meet there is a lot of turmoil. A lot of old garbage from the bottom of the ocean of our unconsciousness is being brought up to the surface, and it can look pretty wild and dirty. But the new current wins. There is a natural turning of the tide. The old current has its natural ending. The new one has its natural beginning. Assuming it is meant to happen, the change from the old current to the new happens organically, just like in the ocean.
If you fight it and hold on to the old dream, you will go under with that dissipating current. Not because you are bad, but simply because you are holding on to a current that has ended and is going under. If you keep holding on to it, where else can you go but under? If you open up and let this new dream be dreamed through you, you may enjoy a whole new way of being. It is simply a matter of where you put your attention and what you choose to commit to. Which current do you put your "drop" in?…"
Put Your 'Drop' In Your Heart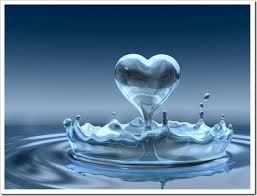 This is exactly what is happening in this New Paradigm: We are beginning to listen to the yearning in our Heart for something better, more loving, sustainable and just. It really is that simple, but oh… it's a BIG leap. Have you noticed how challenging it is to let go of the old, especially if you don't know what this New has to offer yet. Turmoil ahead!
In the little snippet from my book above, I didn't really know if what I wrote was true. Like most of us, I was used to know/believe things I read or heard from others, so how could I trust this?
In the old paradigm we've been conditioned to put our faith in an outside source and now in this New Paradigm we are suddenly being asked to trust own inner Source, our inner Sense, our inner Wisdom without any proof from the outside! Hello!!
This is new to all of us and because it is new, it's easy to dismiss and call it nonsense. In the old paradigm we listened to others and ignored ourselves. Remember? I lived most of my life like that, so it was a bit surprising when I suddenly started Knowing things that I had not read or heard about before. Admittedly, it took me a little time to get used to that and even longer to trust it. I've learned to trust it more and more and more and more to the point where it's almost impossible to ignore my inner Sense and Source anymore.
These 'knock, knocks' are the New Paradigm announcing itself through your feelings, inner senses, deep knowing, intuitions, longings, inspirations and discontent with the old, asking you to please 'let it out.'
Where do you put your drop? In your Sense or nonsense?
As a Self Love Mystic & Mentor at Divine Feminine Flow I often feel like a doula giving birth into the New Paradigm. It's not easy to suddenly live by new rules, is it? You can learn more about how to enter this New Paradigm in my program Cleanse Your Mind, Heal Your Heart. You may also contact me for a free 30 min. Discovery Session to learn how true Self Love can turn your whole life around.