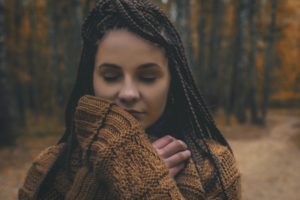 If you ever wonder who this Woman within is, the one I so often write about, let's get to Know Her a little better. You know it's time to awaken the Woman Within, don't you? Yes, that beauty inside of you. Let's awaken this sleeping beauty, who is pushing at the gates of your Heart, ready to jump out the moment you unlock them.
I know you are already familiar with Her, only because She is not different or separate from you. It's just that you have turned your attention away from Her and that way have lost touch with the real You – The Woman Within.
In one way it's not all that difficult to get back in touch with Her. When you turn your attention towards Her you might notice that
She is that Feeling inside, who Knows that you didn't come here to play it small.
She is that deep Longing in your Heart, who has a Vision of a world based on different values
She is that Wise Knowing in your Soul, who if only could express HerSelf Freely, would speak Her Truth and not hold back
She is all the Feelings, Promptings, Longings, Intuitions, Hunches, Insights, Inspirations and everything else that gives you a Sense of expansion, inspiration and authenticity.
Do you recognize Her now?
 You Need To Be Brave And Be Fully YourSelf.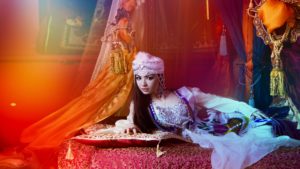 This my Friend, is a big task – one I am still deepening, expanding and growing into. We've been conditioned to NOT be ourSelves and we've sabotaged who we truly are.
Let's take a closer look at this. When, where and how do you sabotage yourSelf?
I know – it's not something you actually go around asking yourself, is it? And you may not even call it 'sabotaging yourself' either.
But really, isn't it?
What if you look at it from this angle: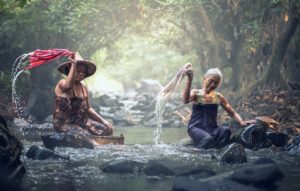 Do you
• avoid making waves and withhold your truth?
• keep peace at all cost, while the price is actually your own peace and joy?
• make sure you don't step on anyone's toes?
• always make yourself available to someone in need, even if you don't want to?
• keep your mouth shut at work in order to keep your job and pay the bills?
• stay in a job you don't like to make sure there's food on the table?
Oh, yes, can you recognize those? Well, those are examples of how you sabotage your own unfolding of the Woman Within. You see, the Woman Within does not compromise her own needs, wants and truths in order to not make waves. She's not afraid to step on someone toes!
I'm not saying that She does not care about others. She actually cares deeply. Not superficially. Deeply. She cares about your Freedom, because it is Her Freedom. She wants YOU to be Free and get in touch with YOUR Woman Within.
She Knows the pain of compromise and sabotage and is not willing to contract into that role again. She wants to model to You that you have that capacity too.
She doesn't really mind upsetting someone, who is still sabotaging HerSelf. She models it to you to help you Be and Become yourSelf too.
She is not afraid not to be liked just because She doesn't conform to the old roles that have kept us all stuck in the rut of compromise, smallness and unhappiness.
I Still Get Scared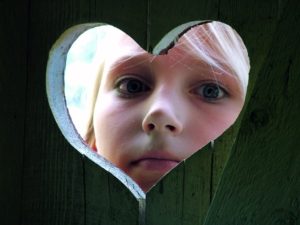 Just because She does all these things, does not mean it's always easy. Truthfully, I still get scared when I have to stand out and speak my Truth in a crowd who may not agree with me. I tremble, get hot and blush a little. I have to muster up some courage to keep stepping out of my prison of fitting in and be willing to stand alone in my own Truth. I have to brace mySelf in the beginning because resistance or criticism still makes me wobble.
However, does that stop me? Hell No! At this point I've outgrown the old straight jacket of compromise and smallness and feel more inspired to take a risk. The risk is to go through another rerun of my childhood experiences of being made wrong and criticized. Although I may not like it, I do have what it takes now to stay Present with mySelf even in the midst of wobbling.
This didn't happen overnight, trust me.
I'm Bigger Than My Smallness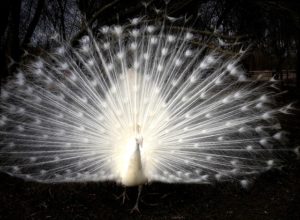 I've done my inner work to step out of the smallness, even though smallness still lives in me.
I am bigger than my old smallness, which makes me able to not succumb to it. My ongoing inner work is to keep overcoming the next layer that prefers safety to expansion, comfort to courage and certainty to the unknown.
I'll tell you a secret: It gets easier with practice. Practice is a wonderful tool as long as you practice it.
One of the challenges Life has given me is to bring forth a message like this, even though I am not fully embodying it yet. However, that is exactly what keeps it alive and authentic for me, and always pushes me to express a little more realness and vulnerability when I write or speak. She Knows exactly what I need to make more room for Her and expand the contractions that I thought kept me safe.
It's Time To Awaken The Woman Within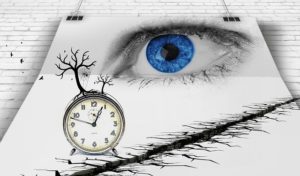 The alarm clock is going off and She is making HerSelf known to you. Please Listen! You can Feel her in your Heart, in your Longing, and in your inner Knowing that there is more to life.  She pushes HerSelf through those layers, and with Her support, the layers are willing to budge. If I didn't have Her support inside, ie if I had not spend plenty of time Listening to Her inner promptings, I doubt I'd had the courage that I have today in the midst of the wobbles.
Spend time every day with great curiosity Listening to
Your Longing
Your Vision
Your Heart
Your Wisdom
And the story you tell yourSelf two keep you small,
and please take it seriously.
You Matter
When you realize who is doing the prompting, you also realize that what you Know, Intuit, Feel and Sense truly matters.
So let's get on with it, shall we? Start making it your priority to Listen to what you normally ignore. Gently start noticing all the areas of sabotage and compromise.  She is right behind — and inside these promptings. Ask Her to come in, or shall we say come out! Make way for Her and surrender to Her. Make yourSelf available for what She wants, as She communicates to what you so deeply Long for. She wants You to Be Free as yourSelf. This is how you start merging with the Woman Within and realize that you have always been Her.
What you Know, Feel, Sense and Long for MATTERS!
I know it's not easy to take these steps on your own. It's not uncommon that these patters of compromise and sabotage run so deep, that they may be hard to spot on your own. Well, if you're game, why don't you browse my website and see if there is something that resonates with you. You can start with downloading my free ebook Five Steps To Dive Into The Divine Feminine Flow or purchase my book Imagine Being Kind To YourSelf.  You can also dive right in and book a free 30 min Discovery Session with me so that together, we can discover what kind of support you need and if I'm the right one to support you in that.