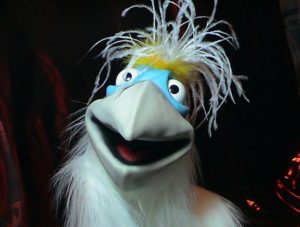 It sounds like a famous movie from the past, and I'm moved to use the words coo coo instead. Let's face it, most of us grew up in a pretty coo coo family, no matter how you spell it. Unless you do the deeper work, it's too easy to remain stuck in an unconscious family pattern and repeat the cycle. When I write 'one who flew out of the cuckoo nest family pattern,' it's because I want to share some of my story of how challenging it is to fly out of the family patterns we grow up in.
Do You Even Recognize The Pattern You Grew Up In?
Part of waking up to who you truly are, is recognizing who you are not. Imagine you are a fish and are born into water, are raised in water and swim in water for the rest of your fish life. Would you ever question water? What if someone said to you, "Boy, you are always swimming in water!" Do you think you'd even know what they're talking about?
If someone says to you, "Boy you are always so angry/speedy/held back/pushy etc," do you think you'd agree with them? Might you defend yourself, because you are not aware of 'the water?'
I've seen in my own life, that when I defend myself, there are several reasons. Either, I'm truly accused of something that is absolutely not true. Or, I'm unaware of what others see and blame me for. Or, I have a defensive trigger in me, and consequently attract people into my life to activate this trigger. Or, I embody an unconscious belief inside that I am bad, wrong, unlovable, unwanted, etc, and am on guard all the time. Or, all of them. Or, a combination of them all.
Remember To Be Loving To YourSelf!
Oh, I can't repeat that often enough. Please do your best to not blame or judge yourSelf for all the unconscious beliefs and patterns you have taken on. Remember, just like the fish in the water, it was done unconsciously and innocently!
Over the years as I've moved through so many of these patterns, it's been a combination of all of the above reasons. Probably a few more that I've forgotten about too.
As you may have read in my previous article called When Blaming Others Doesn't Work Anymore, at a certain point you start realizing that it's all me! F@#k! This is both empowering and quite humbling, but from here on, deep transformation is bound to happen.
However, until that realization, it's a gradual process to meet, Love and heal all the parts that have felt traumatized.
Being raised by a rageaholic father, I didn't have enough consciousness to look beyond the pain and blame that I grew up in. When I started out on this journey of awakening, I was far from able to 'not blame' yet. And that's all right! That's how it is for most, if not all of us. It's essential to be as gentle and loving with yourself as possible, as you unravel all these layers. OK, I've said it twice now. Be gentle with yourSelf. OK, 3 times.
The more you are able to Love all the parts that show up, the smoother your ride.
The Family Pattern
Let me share with you what I've unravelled during some very challenging times I'm going through right now. My mom had a full stroke 2 months ago and is totally incapacitated. I've been flying back and forth to Denmark (which is where I'm from and where my mom lives) several times to spend time with her. It's heart breaking to see her like this.
My siblings are here too, and perfectly mirror back to me what I grew up in – and still partly embody. Luckily, it also shows me how much of this pattern I'm not identified with anymore. Whew!
Remember Ram Dass? "If you think you're enlightened, go and spend a week with your family." Amen!
During these past 2 months the coo coo's nest that I grew up in, has been staring my in my face more than ever. Instead of reacting, which I did most of my life, for the most part (not all the time; I do have my moments!) my attention is turned inward to see what still gets triggered. This helps me inquire deeper into it with Love, and stay curious about what it is in me that reacts.
How I Became One Who Flew Out Of The Cuckoo's Nest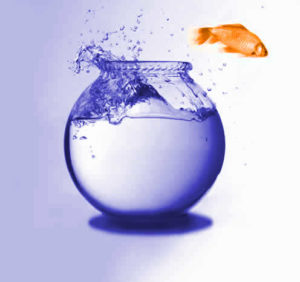 Years ago, I had to fly out of this coo coo's nest to find some sanity and get in touch with who I am without these family projections and patterns. It's easier to move out of the nest to be able to see the nest. When you're in it, it's kind'a fuzzy. Just like the fish, who may have to jump out of the water to realize it's always swimming in water.
And please remember, no blame!  It doesn't work, and that includes not blaming yourSelf. In this previous article I announced how easy it is to blame others, because honestly, their behavior is unfair. Truthfully, they are pretty coo coo.
And Where Do I Fit In?
I'm standing at the edge of the coo coo, doing my very best to not get pulled in. At times it takes all my energy to NOT say anything when I'm being judged or projected onto. I used to defend and justify, and thank God, I got tired of that years ago. Now, I take a deep breath, and one more. One more. "Stay present Pernilla, don't enter the nest." If I say one word, I know I've lost this round and will need more time to recover and do better next time. No worries about getting another chance!
When the madness happens around me, I go inside and FEEL. What is happening? My belly is tight. My jaws! I breathe and listen deeply to what I'm believing right now when the coo coo is up and running. What am I telling mySelf?
Im' scared!
There's something wrong with me!
Nobody is listening to me!
I must be bad, when they express this anger.
It doesn't matter what I do, it's always my fault.
Do you get the picture? Beliefs like these are the internalized parts of the coo coo's nest. I may have flown out of the outer nest to go and heal and learn about mySelf, but now…. now it's time to go deeper.
The Coo Coo Nest In Me!
Now it's time to realize how the nest ended up inside of you and now it's time to fully liberate yourSelf from this nest.
Let's take a deep breath together. It's a big discovery when you find the pot of gold inside, which will finally set you free. However, I must say, it still takes some work to fully be able to meet, Feel and liberate yourSelf from these core beliefs that most of your life has been built on. There's no rush. It all has its own timing and unfolding.
Whatever anyone has ever 'done to me', I've internalized and am now doing to mySelf. Whatever the outer world is showing you, is in one way or another a reflection of what you believe about yourSelf. This is the 'vibe' that attracts similar people and circumstances into our lives. The outer meets the inner. I'd better know what this inner vibe is!
Remember my question in the previous article: What Is It In Me?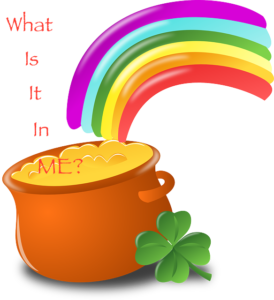 That's your entryway to the pot of gold.
When I started posing mySelf that question, it was actually quite scary!
Am I going to find out that I am that monster they claim me to be?
Do I deserve this kind of behavior?
Is it actually true what they are saying about me?
Have I been kidding mySelf all along?
Is this happening to me because I really am flawed and have been trying to avoid it my whole life?
Big scary questions, aren't they!
Oh, Sweet Innocence
When I grew up, I was so innocent (just like you). I was alive. I Loved life. I loved my family. I was outgoing and super silly. I was constantly rejected, told to be quiet, shut up, do as I was told, blamed, shamed, hit, threatened, too loud, too much…..
My innocence was not seen, invited, celebrated or encouraged. I had to shut it down and buckle under, under all these painful beliefs.
This is not a poor me story. This is understanding how my life circumstances were interpreted by me, and have impacted me my whole life. Today, luckily, I Love mySelf and Know my innocence and feel blessed to be surrounded by people who appreciate me for who I am.
Inside, still, I am in the process of disarming the coo coo's nest that had me behave just like my parents and siblings. Just like I see my siblings do right in front of my eyes. What an opportunity! Such a huge mirror offered to help me let go of any remnants of the nest.
Whatever is left, is my internalized coo coo's nest. Not my siblings, but mine. I can't blame anyone for what is in me, but I can set some clear, firm boundaries without engaging in the old pattern. Now more than ever, because I have done my work, am able to Be and Stay Present with my experience and Be responsible for my experience, I have won most of the inner battle. And I am also OK with the fact that I do stumble now and again.
How Do I Dismantle This Cuckoo Nest Family Pattern?
I have a lot of tricks in my bag and use everyone of them as needed. I don't always find talking about it the best way to dismantle the nest. At this deep level, I find energetic interventions more effective. I use EFT tapping, Self Love, Allowing Presence to penetrate the nest. Observing without engaging.
Oh, did I mention Self Love! I don't dismantle with violence, although I have to be very firm at times if the coo coo wants me to engage – inside and out!
The more I observe without engaging, the more distance from the pull of the nest. EFT tapping right in the midst of the painful feelings that accompany the nest is a God sent! I also ask for help from others who are also walking this path of flying out of the coo coo's nest. It is amazing to Feel their support and strength in places where I still need it.
It's really an art and there's more to it, but for now, I think I'm leaving you with this.
You can learn more about my work as a Self Love Mystic & Mentor at Divine Feminine Flow. Learn more about how to uncover your deeper beliefs that stand in your way. There are several ways to connect with my work. My book Imagine Being Kind To YourSelf is a good entry point. Or if you feel ready, please contact me for a free 30 min. Discovery Session to learn how true Self Love can turn your whole life around. There's plenty of help and support for you.