Unveiled Radio
Welcome to the replays of Unveiled Radio, the continuation from Evolutionary Women Radio in another form, with a new consciousness to touch both Men and Women, yet with the same host Pernilla Lillarose.
We are here to discover what it means to live Unveiled and how we 'get out of the old veil' that is limiting us and holding us back from living in resonance with our True Nature and Expression. True Self Love is the means to get out of this veil and get to the Heart of the matter.
Yes, our Heart is in the matter, and it is our time now to realize that.
Even though the live shows have discontinued, the replays are full of insights and transformation.  You can access the replays on Intention Radio. Just click on this link now. Please enjoy!
Feel free to listen to any of the replays from my previous show called Evolutionary Women Radio (links are below). They have all lead up to the current show and are the foundation to leaving the veil behind.
I hope you'll join me outside of the veil.
And here are the replays from
Evolutionary Women Radio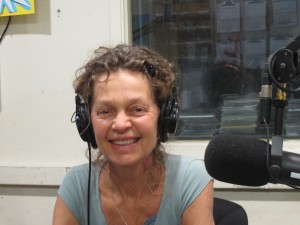 Evolutionary Women Radio: 4/1/14 Last show: God Abhors A Vacuum
Evolutionary Women Radio: 3/25/14 What Is The Color of YOUR Veil?
Evolutionary Women Radio: 3/18/14 What Does It Mean To BE YourSelf, and How To Do It? (Sorry Friends, the recording of this show was eaten by the gremlins during the show)
Evolutionary Women Radio: 3/11/14 Allowing, Accepting and Anger
Evolutionary Women Radio: 3/4/14 Yes, It Is OK To Be YourSelf
Evolutionary Women Radio: 2/25/14 When Do You Give Up? When Do You Give In?
Evolutionary Women Radio: 2/18/14 Life Beyond the Veil
Evolutionary Women Radio: 2/11/14 The Peace that Passes Understanding
Evolutionary Women Radio: 2/4/14 The Frozen Wave Metaphor
Evolutionary Women Radio: 1/28/14 Relaxing – An Essential Step. How to do it.
Evolutionary Women Radio: 1/21/14 Moving From False Identity To True Identity
Evolutionary Women Radio: 1/14/14 Allowing: The Bridge To Heaven
Evolutionary Women Radio: 1/7/14 How I Liberated My 'Anticipator'
Evolutionary Women Radio: 12/31/13 Guest Sara Nelson: Truth and Love – The True Spirit of Activism.
Evolutionary Women Radio: 12/10/13 Raising Consciousness or Raising Hell?
Evolutionary Women Radio: 12/3/13 Rising in Consciousness
Evolutionary Women Radio: 11/26/13 Be Still and Know…
Evolutionary Women Radio: 11/19/13 Saying No And Mean It!
Evolutionary Women Radio: 11/12/13 Who or What Are You Listening To
Evolutionary Women Radio: 11/5/13 Are You A Good Listener?
Evolutionary Women Radio: 10/29/13 Sustainability Includes You and Me
Evolutionary Women Radio: 10/22/13 Hakomi: Realization and Embodiment. With guest Jodi Christiansen
Evolutionary Women Radio: 10/15/13 It is All About Waking Up
Evolutionary Women Radio: 10/8/13 Living the Mystery
Evolutionary Women Radio: 10/1/13 There is Nothing Wrong With You
Evolutionary Women Radio: 8/6/13 It is enough — to Love
Evolutionary Women Radio: 7/30/13 Keep the Flame alive
Evolutionary Women Radio: 7/23/13 Stop, slow down
Evolutionary Women Radio: 7/16/13 Not by might, nor by power but my my Spirit. Doing Nothing
Evolutionary Women Radio: 7/9/13 The New Way
Evolutionary Women Radio: 6/18/13 I AM Love
Evolutionary Women Radio: 6/4/13 The Power of Circles
Evolutionary Women Radio: 5/29/13: Healing Self Doubt
Evolutionary Women Radio: 5/21/13 Why Is Self Love Important
Evolutionary Women Radio: 5/14/13 The New Paradigm
Evolutionary Women Radio: 5/7/13 What is in your way?
Evolutionary Women Radio: 4/23/13 Caring and Contribution
Evolutionary Women Radio: 4/9/13 Your Gifts
Evolutionary Women Radio: 3/26/13 True Liberation
Evolutionary Women Radio: 3/12/13 Love
Evolutionary Women Radio: 2/26/13 Building on Love
Evolutionary Women Radio: 2/12/13 Standing For Love
Evolutionary Women Radio: 2/5/13 Standing For Love
Evolutionary Women Radio: 1/15/13 On Being
Evolutionary Women Radio: 12/11/12 Be Light
Evolutionary Women Radio: 11/27/12 Trust the Self
Evolutionary Women Radio: 11/13/12 Who I Am
Evolutionary Women Radio: 11/6/12 Vote For YourSelf
Evolutionary Women Radio: 10/23/12 Being Disrobed
Evolutionary Women Radio: 10/16/12 Living From the Heart
Evolutionary Women Radio: 10/9/12 Stand Up
Evolutionary Women Radio: 9/25/12 The New Woman
Evolutionary Women Radio: 9/4/12 Denial
Evolutionary Women Radio: 8/28/12 Including mySelf – Living by my own rules
Evolutionary Women Radio: 8/21/12 From the Heart
Evolutionary Women Radio: 6/21/12 Living the Life you came here to live
Evolutionary Women Radio: 6/12/12 Slowing Down to Be Present
Evolutionary Women Radio: 6/5/12 The new Language of the new Energy