Why I Call MySelf A Self Love Mystic & Mentor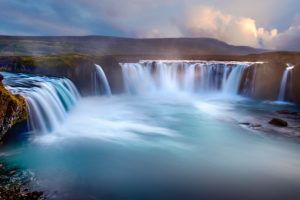 After you've read why I believe in Self Love, let me explain about the mystic and mentoring part.
On the lighter side, I love how it rolls with the M's, but there's a deeper reason.
When you really start embodying Self Love, your sense of duality and separation gets less and less and you'll enter into a state of Beingness and Oneness. When the boulders melt and the barriers dissolve, you'll experience a Flow, which I call the Divine Feminine Flow, where the old rules don't apply. The Flow is already here here inside of you. Instead of planning, plotting and efforting, you flow from moment to moment without knowing why or without trying to control the moment like you used to. This of course is a process and doesn't just happen overnight.
Let Go And Not Know
There's a feeling of Mystery when you let go of trying to control life and instead open up to the moment with curiosity and receptivity. When you start letting go, you enter into the Unknown, which IS the Mystery, literally. It's challenging to let go of control, let's be honest, but in order to enter into the Mystery, we do need to be willing to let go and not know. When you are in control, you are in the familiar and known, and there is no Mystery in that, is there?
One online dictionary says: Mystery is something that is difficult or impossible to understand or explain. Another dictionary says: Mystery is any truth that is unknowable except by divine revelation.
In my experience dissolving the sense of separation through Self Love, helps you enter into a state of Oneness, the Flow of life, or Divine Revelation. When you follow your inner Flow, you only know about the moment to moment unfolding and don't really know what is around the next corner. By being open to not knowing as a state of mind, you experience the Unknown or Mystery.
Of course Mentoring how to 'do' that is what I Love. All that I learned after my hell ride and rising out of it many years ago has become my Gift to share with you. I am still rising and learning, simply because I'm in the Divine Feminine Flow that I have learned to trust will navigate me to my highest good.
Are you interested in Self Love, its Mystery and the Flow?
Please connect with me for a free 30 min Discovery Session to see if this may be your next step towards your state of Mystery and Flow.