"When you resist any part of your dream character, it only means that you believe you are him or her. However, when you learn to just allow the experience of the dream character to be there, you can wake up from the dream and realize you are not him or her, and transformation happens quite naturally by itself."
This quote is from the book 'Imagine Being Kind To YourSelf' and closely relates to today's article how it's possible to still feel shame when I am spiritually awake.
Resisting is the key.
In my previous article I explained that understanding what you have awakened to as opposed to believing that it's a one shot deal helps make sense out of all the feelings, beliefs and actions after awakening. It simply means that the familiarity of your dream character is still part of your experience and can feel very real even after the expansion of the awakening has settled. Although your Consciousness has changed, you are back in the world with all its familiarity and deeply ingrained habits and you'll need some time to adjust.
The quote above states that when you resist any part of your human self, it's because it still feels as if it's real – as if this is you.
I particularly want to share with you why shame can still be a natural part of the embodiment process after awakening.
Understanding Why I Can Feel Shame When I Am Spiritually Awake
When the dust had settled after an extended awakening experience to my True Nature as Love many years ago, there was a distinct feeling of being special – and do I dare say it… I felt better than others! At hindsight it actually felt like I had received the gift of awakening, beautifully wrapped in a feeling of being special.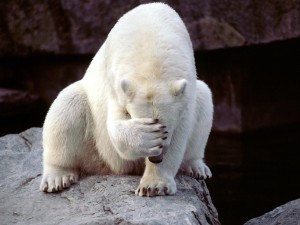 This was quite embarrassing and I tried to hide it (remember, shame likes to hide.) Well, it didn't work, and I didn't like feeling that way, so after some deeper introspection, I learned something:
When a Spiritual Awakening comes knocking at your door, opens the door, enters inside and just fills up your limited separate sense of self with a whole new expanded Sense of Being, you'd bet there is a Feeling of specialness. It's like night and day.
I realized that the habit of being a human, and most of the neural brain connections are still wired to the experience of being a separate ego. This means that when this big expanded Energy enters, a lot of it is experienced through the wiring of the remaining ego – through the habit of being the familiar old you. This wiring makes the ego feel as if it's 'all about me!' "I am awake now!" It hasn't fully realized yet that it's actually all 'not about me.' This will be the next phase of the natural integration and embodiment process that follows.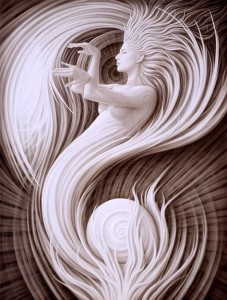 It's confusing when you realize that your ego doesn't really exist, yet because of the old wiring, the expansion is experienced through what still remains of your ego. With that in mind, wouldn't you say that it's not all that surprising that it feels personal and special?
Don't worry, it won't last. It seems almost unavoidable to feel that way for awhile, and now that this is seen as a natural part of the process, give yourself permission to laugh and joke about it instead of trying to hide it. 
I did that with a good Friend when I became aware of what was going on. I said: "You know I honestly believe that I am better than you, actually more spiritual." We laughed hard. And then she confessed that she actually felt more spiritual than me too. We laughed a lot that day.
Big Self Comes Online
I don't know if I'm the only one who had that experience, but that's how it was for me in the beginning. Personal, special and a bit embarrassing.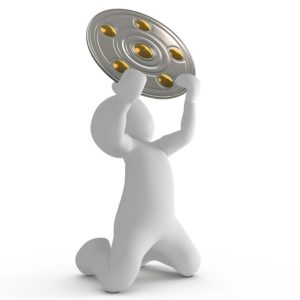 Luckily my Big Self was now online to help remedy this misunderstanding, or shall we say 'this mis-identification. It enabled me to observe my ego's trophy of 'I am awake now!' with great curiosity. It helped me allow the feeling of being special to arise out of hiding without resisting or judging it. It helped me 'confess' it to people I felt safe with, and finally it helped me just Love it. That's usually the best cure for feelings of separation anyway.
One of the benefits of getting Big Self online is that She is the 'One' who helps rewire and transform the remaining separate sense of self, also called the ego. She is not here to judge you for having a 'separate-sense-of-self-experience.' She arrives at your doorstep to liberate that mistaken identity.
The Integration Period
I don't really doubt there probably are Beings whose rewiring happens all at once, but I don't think I've met one. Maybe I've read about them, but that is not the same. Besides that, I think it's rare for that to happen, so best to not try to be like those few and instead focus on our own process.
I think it has caused a lot of confusion amongst us that you often only read about the spiritual experiences without the next phase of integration and embodiment as if that is not part of the awakening.
I would love to know how those who went before us dealt with latent selfish tendencies after the expansion had settled and how they lived it in their daily lives. I think it would have been great if they had given us a detailed description of how they dealt with the remaining rewiring of their ego. How was it for them to live that new awareness when their kids were throwing tantrums, their spouse cheated on them, old emotions or addictions came knocking at their door, and life tempted them to do things they knew they shouldn't?
It reminds me of a quote I once heard:
If you want to know how enlightened your teacher is, ask his wife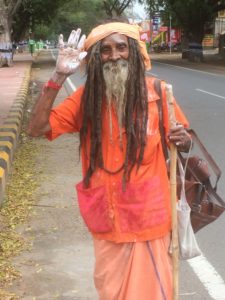 Did they feel ashamed of some of their reactions and didn't include them in their teachings? Were they confused because their teachers never mentioned anything about it either, which meant they shouldn't have these feelings, desires or reactions? 
It used to confuse me when I saw a discrepancy between what spiritual teachers shared in their teachings and how that was lived in their daily life. If there had been more teachers who could be fully transparent in and about their own messy process, we wouldn't have felt the need to deny our own natural, unfolding and rewiring process, which doesn't always look so 'spiritual.'
Look, I'm not trying to make anyone wrong. I know we always do the best we can, given our past and current circumstances. I know it's a process and that painful trauma from the past doesn't just evaporate because you have awakened to your True Nature. I know it's scary to reveal things that you don't want others to know about. I'm not saying that you have to reveal absolutely everything, but it's good to be aware of what you are hiding and why. It's all OK though, and it's all part of the process.
I looks like we have lived through times when full disclosure may not have been appropriate. It takes courage to be authentic, transparent and undefended and it is my hope that we can support each other in that process and not use blame or shame.
You never need to feel ashamed of not being perfect, not being fully spiritually awake or still having human traits. It's neither spiritual to hide that nor is it unspiritual to still feel that way. 
Permission To Be Human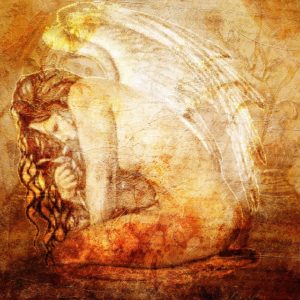 Give yourself permission to be human or part-human-part-spiritual as long as that experience lasts. It's all part of the great unfolding. Hiding any part of yourself as bad, wrong or unspiritual only creates resistance in your rewiring process. Feeling ashamed and hiding that you still feel anger, lust, fear or envy does not make you more spiritual. Allowing those feelings, Listening to them and finally Learning from them and Loving them, helps liberate them – and may even make you more Spiritual (lol)
For me it's always worked best to share what I'm embarrassed about with someone who won't judge me. Then my brain can rewire and learn to include all of mySelf, Love all of mySelf and gently bring all the disowned parts into the great Fold of Love.
Does that sound Spiritual or unspiritual?
What Does It Mean To Be Unspiritual?
I'll leave it for you to answer that question, and how you deal with those 'unspiritual feelings' spiritually!
Hakomi And Awakening Go Hand In Hand
The Hakomi work kept me grounded and transparent during my years in Satsang (a Sanskrit word for "gathering together for the truth") communities. I was actually blessed because my spiritual Satsang journey started at the same time as my Hakomi training. They really go hand in hand, and enabled me to engage both hands, not just one.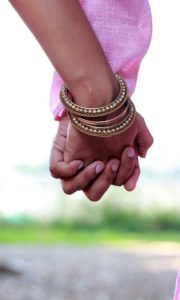 If you fare through the satsang teachings on one hand, you may have some wonderful spiritual awakenings and realizations, but you may also be tempted to do a spiritual bypass to avoid dealing with your pain, ego and trauma from the past.

If you fare through the Hakomi world on the other hand, you may do some really deep and transformational psychological work, but may miss waking up to your True Nature.
Hand in hand, they are the perfect match, at least in my experience. I didn't have the luxury to bypass anything when I worked with my Hakomi practitioners, and I didn't get lost in emotional processing during my years of satsang and silent retreats.
Happy marriage? You'd bet. Still to this day.
Yes, You Can Feel Shame When You Are Spiritually Awake
Here's my point: It is completely possible to run into shame about certain behaviors, feelings or beliefs after you've had a temporary or permanent awakening (whatever that means to you.) Even though Big You knows those feelings are not true, there are parts inside, stuck in the old wiring still believing they are true. Hence the resistance. Hence the shame.
After awakening it can actually seem even harder to admit to these feelings and behaviors, because they sound and feel oh, so 'unspiritual.' Well, actually there aren't really feelings that are unspiritual. It's only because they are being judged as such. 
Try A Little Kindness
Allow me to offer some kindness and clarity to the parts that feel ashamed of being 'oh, so unspiritual.' Feelings are just feelings and they all want to be Loved. Whatever you are trying to hide needs your Love, not your judgment.
It's not only OK to feel these 'unspiritual' feelings, it's actually really good for your embodiment and for your rewiring. These unwanted feelings give you the opportunity to bring all parts of yourSelf into the awakening Fold. They give you the ability to establish a new neural pathway of Oneness where no parts of yourSelf are left outside, feeling ashamed and excluded! They help grow your Love muscle and make you more whole. When tended to with Love, these feelings become the doorway to Peace and Oneness.
If you are up for a little experiment, try this: In the privacy of your own mind and Heart, let all your 'unspiritual feelings' into the Fold. Do your best to Love them and not judge them. Then see what happens!
I'd Love to hear what you learn.
Hi, I am calling mySelf a Self Love Mystic & Mentor at Divine Feminine Flow. Self Love is the glue that binds all the disowned pieces back together again. If you want to learn more about mindfulness, please start with the Meditation & Mindfulness course. Feel free to contact me for a free 30 min. Discovery Session to learn how true Self Love can turn your whole life around