Could It Be A Lack Of Self Love?
I get it. It's super frustrating when you've done all the 'right' things – all the deep inner work like therapy, meditation, silent retreats, EFT, LOA, satsang, seeing the world as yourself, psychic readings, 12 step programs, relationship workshops, tantra, changing your diet, detoxing, green smoothies, changing jobs, quitting jobs, starting your own business and you're still not at peace!
Excuse me, but what am I missing here?
What am I doing wrong?
Why am I still not at Peace?
Where's my fulfillment?
How long is this going to take?
Still Struggling? Still Not At Peace?
Even with your authentic longing to live in alignment with the Divine, here you are, still not certain about who you really are, or what you are doing on this planet. Maybe your daily practice that is so essential to you, is the first one to go out the window, and here you find yourself again spending too much time on the internet and going along with what others say. Will it ever end??
And even though you know better, it's as if you are still separate from the Divine and have to struggle to make the connection, and you wonder if you took the wrong turn somewhere. Well, no you didn't. However, you may just have missed one little 'peace' of the puzzle and you may be closer than you think.
If you already Feel an Aha right now and know you need a little help here, let's talk! You can sign up right now for a
and find out how I can support you in completing the puzzle.
Have You Ever Considered Self Love As Spiritual Practice?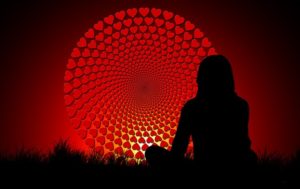 I know it's a biggie. The hardest practice for most of us is the expression of Self Love and Self Acceptance. More than anything, I see the lack of that practice in most spiritual circles. This is NOT an intuitive practice in this world, which is why it's perfectly OK to remember how to do it with the help of a Mentor.
As a Self Love Mystic & Mentor, I see it all the time, not just with my clients, but how clueless most of us are when it comes to 'meeting' ourSelves with Love, and close the gap.
Nobody ever showed you how to do that, did they? Plenty showed you how not to, right? This lack of Self Love is easily the main reason you feel disconnected from yourSelf, from the Divine and from your life's Purpose. You see, they are not separate, but by you denying yourSelf Love and Fulfillment, you are the one who separates yourSelf from this Divine Flow of Oneness.
Here's what you need to Know:
What You Deny YourSelf, Is What You Deny The Divine To Give You.
If you practice Self denial and lack of Self Love, no matter how much you meditate, give selfless service and work through your childhood issues, you still feel a split inside. Lack of Self Love is a barrier between who you are and who you think you should be – and especially what you feel you deserve.  Sorry, spiritual folks – this is how you've cut off the direct line to the Divine. But no worries! It can be fixed.
Self Love is the bridge between your True Self AND your illusory self. It's only when these 2 seeming separate parts come back as One, that the little self who's been working so hard to do the right thing, is able to surrender and receive the fulfillment from this Love affair. I mean, if you know from all your spiritual work that in Essence you are God, then denying yourSelf anything is denying your Oneness with the Divine.
Feeling unworthy and undeserving is what's blocking this direct line to the Divine Flow. Self Love unclogs it.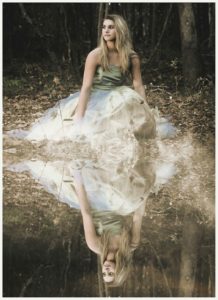 So if you've tried all these practices that promise fulfillment, awakening and Oneness, it's time to bridge the gap of duality with True Self Love.
Yes, I can help you with that.
Let's start with a free 30 min Discovery session.