Getting Out of Your Own Way Tip #4
Did you find your 'parking space?'
Feel free to share where you parked it and if it was easy to get it out of there. It's always supportive and enlightening to hear what others uncover because it gives us all permission to share our blind spots without feeling we need to hide under a layer of shame, blame or criticism.  If you missed yesterday's blog post  'Focusing on the Problem' and wonder what I am talking about you can still read it here.
Perfect Or Not?
What it really all comes down to is that we are afraid and ashamed that we are not as perfect, loving and enlightened as we would like to be – or as our dog sees us 🙂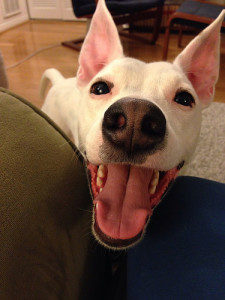 With fear and shame as our guide we cannot help but wanting to hide our shortcomings. The longer we hide them, the more they are out of sight and this is how they turn into the unconscious Blind Spots that we talked about in Tip #1.
Please let me remind us all of this again: As little sponges, we sucked up the whole environment, including our parents' shame about their imperfections…
Oh and how about religion?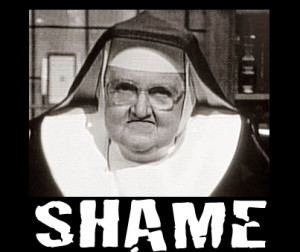 We learned early in life that it's not OK  not to be perfect. We built a whole structure of identities to hide them and now have come to believe that we are those identities.
I hope these reminders help you have more understanding and compassion for yourself and why you turned out the way you did. (And that you don't need to repeat what our little friend here to the right was conditioned to do)
There really is no reason to feel ashamed of who you are, but just reading about it is not enough to feel the truth of it or to let it go. In my own case, I grew up feeling shame a lot and often blushed when the attention was on me. It took me years to meet and get underneath this feeling.
Fully Being Me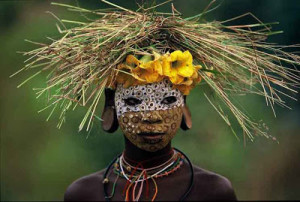 Even though I generally don't feel ashamed of Being Me, there are situations when I still feel twinges in my body of shame or fear to Be Fully MySelf and to Be Fully Seen. I am blessed with wonderful friends and community all around me, supporting me in Being Fully Me. And I have learned powerful skills as a Hakomi Therapist that I can also apply with myself. They help me feel the truth deep in my Heart that it is OK to Fully Be Me. Yet, deep down in my subconscious there are still little boulders that can't feel that yet, and believe they need to hide themselves.
I know I still have work to do down there, and Being a Self Love Mentor comes in handy when I need one 🙂 My work is to Love all these boulders so they too can partake in the Divine Feminine Flow of Life instead of getting in its Way.
The Contraction Of Shame As Our Guide
Today, I want to address how to get out of your own way when you use shame as your guide.
Whatever you don't like about yourself, want to hide or feel ashamed of, really has nothing to do with who you truly are, even though it feels that way. We need to create some Space around this feeling to help you See better. Just like yesterday's post about Focusing on the Problem and creating a Space around the problem, so it is with shame.
Don't get lost in it, don't believe it, but do your best to create some Space around it so you can meet it with a Loving Heart and Listening Ear. It's the consistent practice to make Space for all of who you are – warts and all – that helps the fear and shame around it soften.
Creating Space Around Shame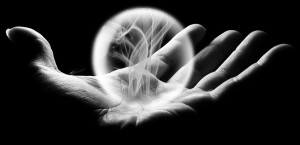 It takes more than just reading this post to make shame dissolve. However, it is enough to take your first step to explore how to create Space around this shame. I have another blog post on shame during your awakening process, if you want to learn more.
A deeper exploration of shame is to feel what happens in your body when you want to hide a part of yourself. In my body I feel it in my lower belly and and a rush of heat . Meeting the contraction with Love helps it relax. Listening to this contraction with a caring ear, helps it open up. Talking to it with Love and care, helps it let go and Be OK with imperfections. When the contraction of shame relaxes, the boulder that got in your way dissolves and you automatically open the door to the Feminine Flow of Life and Love.
The body is such a beautiful instrument of truth and when you learn to listen to it instead of contracting around it, magic happens.
Today's Tip #4: 
Get curious about Feeling in your body what happens when you see or feel your own imperfections. 
And what if you knew that it's OK not to be perfect, and that doing your best is good enough?
You can learn more about my work as a Self-Love Mystic & Mentor at Divine Feminine Flow. Are you a in need of support or confirmation of what you 'kind-of' already Know? Feel free to contact me for a free 30 min. Discovery Session to learn if my Self Love Mentoring can help you make this transition into your Heart. Or, a really good way to start and learn a little more about what I do, is to download my free e-book, 5 Steps To Dive Into The Divine Feminine Flow.