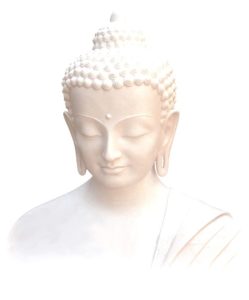 When Practicing Mindfulness The Unconscious Becomes Conscious
Becoming aware of what you are currently not aware of, has to be on the top of your list when you want to change your life. The reason that change may not have happened yet, is most likely due to unconscious programming that impacts your life experience. Just imagine what can happens then, when practicing mindfulness…
The Law of Attraction (LOA) has become more mainstream these days and is offering a growing understanding of how we create our own reality, consciously or unconsciously. Somehow you attract into your life what you focus on and your outer life is the proof.
I do agree with that wholeheartedly, apart from a little ahem.
We all carry the burdens of painful memories and traumas in our subconscious mind, which we have skillfully learned to manage in order to live a 'normal' life. Energetically, however they are not gone. They are just covered by these skills, which means that even though you're not consciously aware of them – or consciously focused on them – they do play a big role in the unfolding of your life experience.
As long as you unconsciously try to get away from painful feelings or memories, part of your focus is still on them – all the time. The strategy you are using to avoid these experiences, is the proof that your energy is not free to create what you want. Consequently, the 'better life' that you are longing for, is being hijacked by these unconscious painful feelings.
Willingness And Support
It takes a good amount of willingness, courage and skillful support to become aware of these 'high-jackers.' There's a reason they are out of your conscious awareness, hiding somewhere safe. Please don't expect they'll come out into the light just by reading this article. It's going to take some time and loving practice for you to feel safe enough to open up to them – and vice versa. When safety gets established, everyone opens up naturally and can learn from each other.
Primarily you need to find out what kind of safety you need and they need, to be able to soften the grip.
Focusing on Staying Safe Or Getting Better?
So back to the LOA, which basically claims that you can create the life you want by focusing on what you want, I only partly agree. If you are not aware of the parts inside that are constantly focused on staying safe and secure, they'll win.
In my role as a Self Love Mystic & Mentor, my focus is on helping these scared, traumatized parts feel safe first. The survival energy that is stuck in their grip needs to be liberated before it can be used for something more expansive and fulfilling.
As long as survival and safety are on top of the list, there is no energy left for 'better.'
In other words, as long as you are motivated by unconscious fear and safety driven actions, it doesn't leave a lot of space to create a new experience, does it?
For instance, if you want to start a new business and feel all excited about it, you need to become aware of the parts of you that are afraid of change. If you don't you'll run into a problem. You may not even know what's causing the problem, because it is unconscious.
When practicing mindfulness you can become aware of what is getting in your way of making substantial changes. This new awareness is the beginning of a new and better life, and without it, I doubt anything will change for the better.
Awareness creates safety, and safety offers choice.
When you realize you are out of danger, you can make new choices.
Your Inner Committee
It's a matter of waking up to what you are asleep to.
You need to meet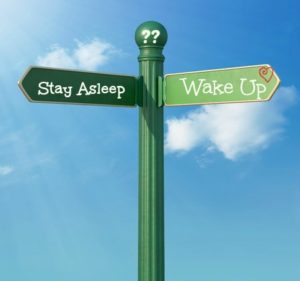 the fork in the road that points to 'stay asleep' or 'wake up.'
This fork is the turning point between unconsciously drifting along believing you are in charge of what you do and realizing that most, if not all of your actions are motivated by staying physically and emotionally safe.
What to choose?
In my little ebook Allow YourSelf To Be You, I call this unconscious programming your inner committee. Unnoticed, this committee makes all the decisions in your life, based on keeping you physically and emotionally safe. Unbeknownst to you, this is why many of your efforts to change aren't working out so well.
This committee is not bad. It really has your best interest in mind, but it's based on decisions made when you were very young and unable to see it the way you are now.
This committee actually has your best interest in mind and wants to protect you from repeating bad memories from the past or scary future projections. They are not the bad guys! They are just scared.
When Practicing Mindfulness You Uncover This Committee
This committee went undercover and works behind the scenes in your unconscious mind.
Mindfulness is like shining a Light into the darkness to be able to see better.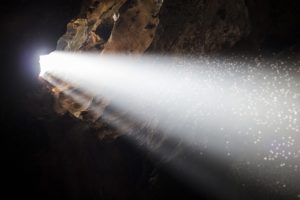 When you start your mindfulness practice and learn how to gently, curiously and respectfully go within, allow the dimmer switch to goes up and little by little this committee becomes visible.
You'll get some aha-moments and realize why things haven't worked out the way you want. You'll get a feel for what's going on and what their intentions are.
When you do and if you Feel fear, just pause. Take your time to listen. Do it in a very loving way. True Self Love helps soften the grip of fear. You may Feel a sense of relief: "Finally, someone is listening."
What Happens Once They Are Uncovered?
With this Self Love practice, you'll eventually gain access to your Divine Choice, because you are becoming conscious. You can finally have a say too in this committee and see if you still want to keep them as your safeguards. You may have to let some of them go. Others may need to be re-educated to help them understand that what they're doing is not serving you anymore. It sure used to, but that was a long time ago.
Oh, these wonderful guys were probably hired by you when you were a teeny tot, trying to make sense out of your out-of-control-family-life. It didn't feel safe, so you learned early on how to manage that. At that age, you didn't have the skills you do today, but they still worked, didn't they? You are alive and you made it! Maybe a little neurotic, but hey, you made it.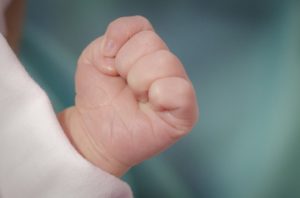 Isn't it remarkable that a little child can be so creative to 'hire' thoughts and feelings to keep it safe? Impressive! I bow to that!
And now, little one, you are not alone anymore. Your adult Self has a lot more experience and can help you find a much better way to keep you safe.
Software Update
Really, you don't have to let this committee run the rest of your life forever, based on a young child's limited survival skills. Just like a computer, it's become outdated now. It's time for an upgrade.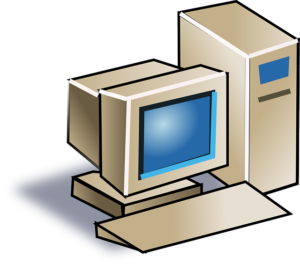 When practicing mindfulness, you look into the software of your mind to see what keeps you from experiencing a better life and what needs an upgrade.
Imagine yourself going inside your mind with great curiosity to find out what parts are not giving you the results you want anymore, assuming you don't just want to run on survival and staying safe only. However, you probably don't want to be without them either.
Have you ever considered that maybe there is another piece of software that can keep you safe and create a better life?
Let's go to the software store and find out.
Heart Wisdom
The latest software for a better life is found in your Heart. Once inside, practice mindfulness to FEEL what you're looking for.
Let's go inside: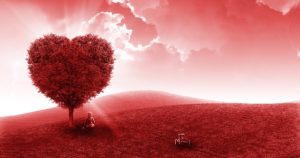 Take a deep breath and follow this breath into your chest area. Take a few more breaths and let yourself Feel any longing or yearning for a better life. Please take your time to really make sure you get the right program for the next phase of your life.
Feel deeply into what you want your new software to produce. Is it more peace? Clarity? Feeling more courageous and taking bigger leaps? How about living and acting from a place of Trust? Realizing the Universe has your back?
Oh, I like the last one. I think that's the software upgrade that I am ready for.
How about you?
There is no rush. Your choice is not based on survival anymore, but on joy and expansion and what you Long for. Take all the time you need to become mindful of your Heart's Longing. Let yourself be inspired and use that Sense of inspiration to choose your new software.
Your Life Gets Better
The way you install this software, is by spending time getting to know it on a daily basis. Imagine what it Feels like to already live the life you long for.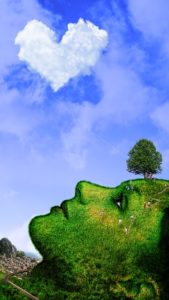 The old committee who only knew about safety and survival, may kick and scream for awhile and you'll have to listen to their fears before they feel ready for a bigger leap.
Give yourSelf time, while you are still getting to know your inner committee.
Let yourSelf come back to your new awareness of how you've lived most of your life and how this New Software in your Heart gradually wants to take over. You'll need to align many areas in your life to make full use of the new program.
When you make this transition gentle, it ensures it won't crash and make you give up.
Many of us are hooking into a new operation system, run on Love, Trust, Cooperation and Care. The old one, also called the old paradigm, is so outdated that soon we can't even find a mind that can use it anymore.
Remember the reel to reel tapes, and then the cassettes, and now the CD's too? That's what I mean.
Let me know if you need help from your Heart techie support team.
Hi, I am calling mySelf a Self Love Mystic & Mentor at Divine Feminine Flow. Self Love is the glue that binds all the disowned pieces back together again. If you want to learn more about mindfulness, please start with the Meditation & Mindfulness course. Feel free to contact me for a free 30 min. Discovery Session to learn how true Self Love can turn your whole life around.