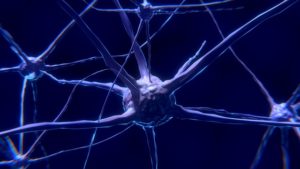 I can give you the answer to this question right off the bat: Your nervous system is hardwired by the thoughts and beliefs that we've all lived by and under, through many eons in the patriarchic old paradigm. Those limiting, limited, gnarly thoughts that you've been regurgitating for eons have seeped down into your nervous system. That is why changing your mindset is not enough if you want true freedom. If you want to embody what you have realized in your head, you need to dive deeper. You need to find the body mind connection and liberate it on all levels. You may have heard how neurons that fire together, wire together. Over time, we've all fired those neurons for a long long time by repeating and believing them over and over. We've even passed on those beliefs through our DNA down to the next generations. We all have quite a bit of clean up to do. I don't know if that's what is called dirty DNA, but either way, it's down for a deep cleanse.
If you are anything like me and have been digging, pruning and chopping away at these limiting beliefs, you already know that thinking differently only goes so far. You've gone through the positive thinking stage, the spiritual detachment stage, along with many other good, sound tools and healing modalities that are very important and got you to right here now. But now what?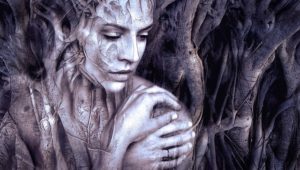 Oh yes, you do need to change your mindset. There is no way around that one! But I think we can probably all agree that the roots of these limited beliefs go so much deeper than just your mind. You need to reach the depth of these roots way down into your body, way down into your emotions, way down into your psyche, way down into your Soul.
Basically, you need to go down and experience the feelings and sensations that have been hardwired into your body and nervous system through repetition, resistance and compliance. And many of these sensations have gotten so intense over time, that you'd rather avoid them than FEELING them.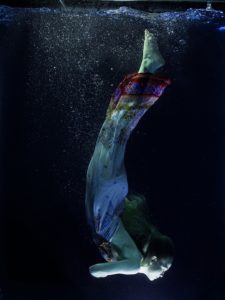 It doesn't work, does it? You can still Feel the impact of those beliefs in your gut, in your chest and in your jaws. You know from your own experience that changing your thoughts for the most part doesn't give your body the peace it longs for. Well, maybe for a short moment.
However, in the long run, avoiding uncomfortable, scary and painful feelings only makes you feel worse. So the next step is unavoidable. You've got to put on your 'brave-suit' and 'dive in.' You're gonna have to reach deep into that territory that's been dragging you down, while also making you run from it.
Not Good Enough
If you are wondering what mindset I'm talking about, I'm referring to the deep strong root, connected to all the upper pruning you've been involved in so far. (If you're just starting out on your path to liberation, I hope that this article will spike your interest and make it easier for you.)
I'm talking about the root cause – the core wound – the initial separation – the deepest, darkest, most painful belief you've been conditioned to believe. I'm talking about the feelings of not being good enough. You have been conditioned over and over to believe in the various flavors of it. Not enough, not good enough, not smart enough, bad, wrong, unlovable.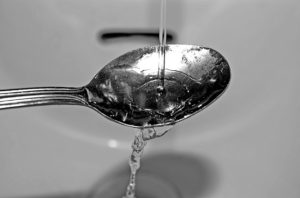 You know what I mean, right? Along with all the rest of us, you grew up in this soup and have marinated in it long enough that every cell in your being reeks of it. Just changing your mind about it is a very good first step, kind of like a cold rinse on a greasy mess. It makes you aware and awareness is aways the first step.
This root goes deep, it goes wide and it has multiplied itself and shot out smaller roots that color every area of your life. That's why it's been so hard to finally find the Peace, the Joy, the Love and Fulfillment you KNOW is possible, if only…
~If only you KNEW and FELT that you are Lovable, good enough and great. (Please listen to my free meditation called Feeling Loved) Knowing it won't make much of a difference until you FEEL Loved.
~If only you could extract that root of unworthiness of not being enough in whatever flavor you identify with. Not good enough – not smart enough – not pretty enough – not whatever enough, or… too much – too loud – too fat – too sensitive – too this and too that.
Let's put an end to this not enough business and say ENOUGH already!
The first step is to realize how this root is running your life. I trust that reading this article helps you realize that. Or How To Conquer That Final Inner Demon is also worth reading.
The next step is to muster up the courage to 'go in' into this root and dismantle it. Are you ready for this?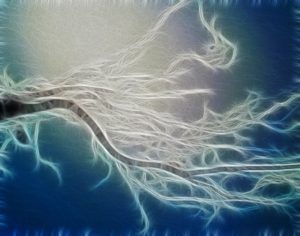 Personally, I've been working my way through these uncomfortable – sometimes unbearable feelings in whatever way I could, not always knowing where I was going. As I go deeper, I notice that my approach changes. In other words, there is not just one way to move through these layers, although Kindness, Love and Caring are implicit. It all depends on your current state of clarity and what you are conscious of and what you learn as you are in it and move through it. Then when you reach the next layer you are Wiser, more Present and more Loving and naturally have a new approach, which is exactly what you need for the next layer.
This is important enough to understand and I'll clarify this in a future article.
Why Changing Your Mindset Is Not Enough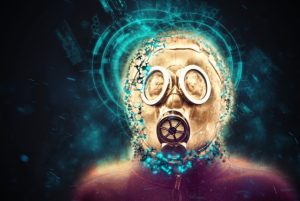 Your nervous system is wired to feel/believe what your mind tells you about yourSelf. It's not always pretty and can be pretty traumatizing if you really believe it. This causes your nervous system to go into a fight & flight response. It's high alert. To your nervous system it feels like a matter of life and death and a change of mindset can't reach save it. Your nervous system can't back down because after all, you are not good enough and that means… (please fill in the blanks in your own experience.) It feels like you are in danger, so it turns on its survival response.
To your nervous system it feels like a real trauma, which activates the survival response in the sympathetic nervous system. As long as this response is activated, it needs something more tangible than a thought to help it slow down before it can stop fighting for your life. Your nervous system needs to know you are safe before it stops fighting for your life.
Can you see how closely these limiting beliefs are connected to the body and how they each need their own unique way to disengage and let go? For now I'll leave you with meeting those places with the utmost kindness and Love for yourSelf as you realize how your thoughts have been traumatizing you and kept you running for your life. As a Hakomi Practitioner I work deeply with the mind body connection and know the power of Self Love. But there are a few more steps to be able to step out of this paradigm that work on deeper, more energetic levels and higher states of Consciousness.
Please stay tuned for my next article where I'll go into 3 steps (out of many more) that have helped me to 'dive in' and be successful in dismantling this root so you too can start living and Expressing the Divine, Amazing, Beautiful, Radiating, Loving Being that you are.
Learn more about my work as a Self Love Mystic & Mentor at Divine Feminine Flow. as well as what Hakomi can do for you. I also teach meditation and mindfulness at UCSC. If you want to learn more about mindfulness, please start with this Meditation & Mindfulness Course. Feel free to contact me for a free 30 min. Discovery Session to learn how true Self Love can turn your whole life around.