have merged as One. We are focusing more on young Women in their late teens, twenties and thirties, yes welcome any Women at any age if you feel the inner Calling. We meet every Tuesday 6:30-8PM in Felton. For more information, please go to the Meetup group.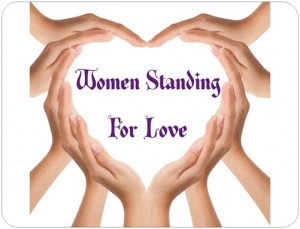 Are You Feeling Overwhelmed And Helpless By The State Of The World?
Or Wondering Where To Put Your Good Intentions And Heartfelt Impulse To Make A Difference In The World?
Discover how to join a movement of Women on an evolutionary journey of self-trust and self-empowerment by cooperating and supporting one another to take inspired action in the world
On this path you will never walk alone. Let me show you how it all works…
For too long have we been idle bystanders watching the Earth collapse under the guidance of leaders standing for greed, power and separation. For too long have we ignored or hidden our inner Wisdom filled with solutions to many problems that we face in the world today. It is overwhelming, isn't it? After all, there's only so much you can do on your own.
You can grow your own organic garden, eat healthy life sustaining foods, and keep your mind grounded in truth. You can heal your own 'stuff', meditate and pray for world peace, while trying to make a difference in your own well meaning way. You can even start a business helping people find purpose, peace and presence in their life
But trying to do it all on your own is tiring and overwhelming, because at the end of the day the world really hasn't changed that much. For all your efforts to make a difference, it's frustrating to try to do it all by yourself and not see enough fruits from your labor.
Are You Tired of Struggling With Your Own Uphill Battle Without Real Support and Community?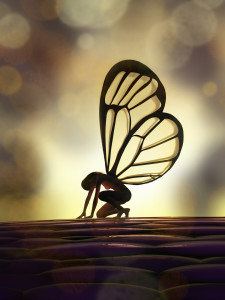 Me too! And the time has come to find a new way.
Welcome to Women Standing For Love & Young Women Empowerment Circle. Congratulations for reaching out to connect with other Women like yourself who are tired of the struggle and isolation and ready to become part of a growing movement of Women making substantial changes in the world.
It's time to join together so we can make lasting changes and see the real fruits of our intentions. Together with like-Hearted Women let's take a Stand For Love, leap and follow our Heart and start creating the world we all know is possible.
My name is Pernilla Lillarose and I am creating a road map for this journey, but I need your help. With the ongoing prompting in my Heart ("Women need to get together!" "Women need to get together!") and the amazing support from my Women circle, I have taken a big leap. I am to gather Women in circles so we may share our unique visions and gifts with each other, connect with those of similar vision and support each other to awaken to the Woman within who is here to bring peace and harmony back to earth . Then we will start smaller circles with a common cause, in which we will be taking inspired action while supporting and celebrating each other.
It is obvious that the world will not change unless we all start taking a more active role in making it happen. This is so much easier when we do it together with a mutual cause in our Hearts.
Many of us have already taken big steps to make a difference in our life and in the world, and we have come a long way. It's worth celebrating how far we have come. Just think, less than 100 years ago Women weren't even allowed to vote in the US. But let's not stop here. It's time to take it even further.
We Are Not Meant To Do It On Our Own
All the signs are there. The shift has begun and we can all feel it. We owe it to ourselves to come together as one voice, to share our wisdom and concerns, our strengths and our fears.
It is time now to bring together all the pieces that we have overcome, healed and created on our own or in smaller groups. We all bring a unique 'peace' of the puzzle. All these 'peaces' put together are needed to create the 'MasterPeace': A world based in Love, Peace, Truth, Unity, Justice, Equality, Oneness, Health and all the other things we individually have come to realize. It is time now to finish our work… together.

Becoming a Woman of Love is a process. Young Women Empowerment Circle and Self Love Mentoring will help you become that Woman. We all need this kind of support before we can take the leap and Be the Solution that the world needs. That happens when we have become whole and feel assured from within. Learning to stand for Love in yourSelf is essential and is the first pillar that Women Standing For Love rests on.
Feel free to sign up for one of my complimentary 30 min. Self Love Mentoring Discovery Sessions to see what kind of support you need.
Women Standing For Love is about Having Strength in Numbers –
We are like-Hearted Women sharing our common visions, gifts and inspired actions
When we gather in circles:
We Share
We share victories and failures, inspiring moments and defeats, solutions and challenges, so that we can benefit from each others wisdom and experiences.
We Listen
We listen to each other intimately with the goal of supporting and guiding each other in an empowering, non-judging environment.
We Support
We support one another in common missions and visions, as we move towards our mutual goal of raising consciousness on earth and spreading the message of love, peace and unity.
We Inspire
We inspire each other as a group and as individuals to step up, to make our voices heard, and to build a movement of epic proportions.
We Create
We create the changes we know are needed and are possible. By doing so we become a model for others to learn from, and the impact of our commitment to stand for Love is far reaching and brings global awareness to what is possible when we do it … together.
Together … We Can Make It Happen
Just by getting together we will realize that we all are feeling and longing for the same. It is by realizing this that our imagined walls will come down and magic can happen.
Just imagine for a moment what would happen if we all shared our respective gems of knowledge, wisdom and inspiration as a community, and believed in them.
We all have similar longings, aspirations, visions and inner guidance. What we didn't have until now was each other! Each other to lean on, listen to and be inspired by. So we ignored them and went about our daily lives, trying our best but knowing deep down that it wasn't enough.
When we join together there's nothing that can stop us. There is so much untapped potential as a group. This is exactly what was missing.
Think of the common energy that intimate sharing of ideas and possibilities can do and how it can move us forward in so many ways. With our growing and overflowing support system we will learn to trust our own wisdom, move into the world with confidence and clarity and create new businesses, Heart centered infrastructures and shape the world of tomorrow.
I have no doubt that our heartfelt gifts and services are directly needed by those still living in the dark, but in order to make noticeable changes we need to get out of isolation, learn to stand for Love in ourSelves first, take this next step together – and dream bigger!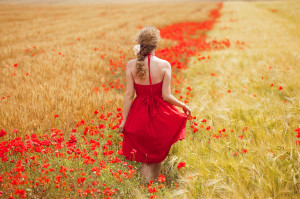 Here's How Can You Get Involved
If you live in the Bay Area in California, please join our gatherings in Felton, in the Santa Cruz Mountains every Tuesday 6:30PM
If you missed our first gatherings, you can still watch this video from the first meeting and feel part of it,
or the 2nd Gathering.
Young Women Empowerment Circle
happens every Tuesday 6:30-8PM and we would Love for you to join. Please contact me on the contact page or rsvp at the Meetup page. Then I'll send you directions.
At these gathering I will share and refresh my Vision, our mission statement and the 3 pillars that WSFL is built on.
My intention for these gatherings is that we go deeper into our Heart's Vision and share it with each other. The goal is to get into smaller groups of similar vision and resonance and get creative in what we can do to support each other, what first action steps to take and start making a difference in our community and world at large.
The Women Standing For Love movement is all about ACTION. Young Women Empowerment Circle is all about learning to stand for Love in yourself and spend time with other like-Hearted Women like yourself.
I would like as many of you as possible sharing your vision (no matter how vague or clear) on our Facebook page Women Standing For Love and start getting clear on your specific peace of the puzzle and what support you need to bring it forth.
If you need help to build confidence and learn to stand for Love in yourSelf first, please sign up for one of my free 30 min. Self Love mentoring discovery sessions to see what kind of support you need.
At the gathering while you listen to all of us you will start seeing/feeling what vision and whom you feel connected to and are inspired to get together with. If you don't have a vision, please don't worry. Come anyway. This may be the place to find resonance with others to help you take your next step. It is time to step out of isolation and into Oneness.
Creating Smaller Groups
The idea is to start creating smaller (or bigger) groups of resonance to get a support system in place where you can freely share your ideas and get the needed 'umph' from each other to act on it. Isn't that what has been missing so far?
Spread your wings.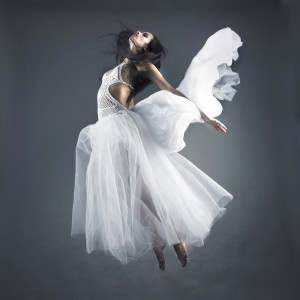 Join us if you can at our next circle and find out. Become part of the River of Birds in Migration – A Nation of Women With Wings
Ladies, it is time to get off your behindy and start creating what your Heart longs for.
Could it be that this is what we have been waiting for?
Could it be that we are the ones we have been waiting for – not as isolated islands, where we are doing our own thing – but as a group working in unison, standing for the same possibility: A world where we all live in harmony within ourSelves, with each other and with our beautiful Mother Earth.
Facebook Group
If you don't live in the Bay Area, you can still participate:
Please join our Facebook Page Women Standing For Love. If you have any questions or thoughts, this is the place to share them. Anybody can join. Just 'like' the page and share your Self. Or contact me on the contact page.
This page will be our meeting ground for now if you cannot join in person. I envision groups of Women gathering all over the world and supporting each other in bringing our big Vision into reality.
We can start in own community and model to the world what happens when Women gather, stand for Love, and create a new world.
We are not about trying to change what does not work. We are about creating what we Know does work.
It is time for us to take a stand for Love, let go of our isolation and survival strategies, get out of our comfort zone, leave behind useless outworn patterns, take a risk and Be the Women of Love, Peace and Presence that we are.
It starts with the Young Women Empowerment Circles which will lead into the greater Circles.
Bring your beautiful Self, bring your delightful Women friends, bring your inspiring Women group, bring your sprouting ideas, visions and longing, bring your fears, doubts, overwhelm and hesitations. Bring all of you and let's get started…
Please go to the facebook page now, like it and start sharing. I would love to know if you are coming. I would love to hear from you. I would love to know about your Peace of the puzzle.
Stay in touch by clicking on the Heart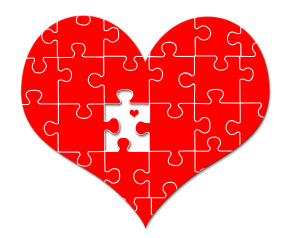 With a Heart full of gratitude,
ALL Love,
Pernilla Lillarose
From one of our participants after last gathering:
"Went to the meeting last night – my first, as I had to fight my way through layers of resistance to get there. All the old belief systems popping up to keep me small and separate…"What if I have to commit to something that I don't have time for?", "What if I look dumb", "What if they don't like me?" etc etc – you get the picture.
Instead I found lovely, wise, open-hearted women, and space to re-connect with what makes me excited, what is my heart's longing. Space also to talk about what gets in the way. Space to be real. Thank you Pernilla for offering just this – safe space to connect with other good humans, to vision and support each other.
I feel the generosity of your offering – how it is not being offered from a place of needing anything for yourself beyond supporting your own vision of planetary healing. If you haven't been, or if you have, I encourage you to come and check it out if you are in need of love, support, inspiration, connection." With blessings – Joanna