Getting Out Of Your Own Way Tip #11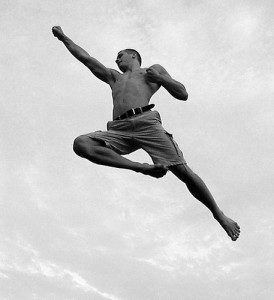 Many years ago when I was involved in deep Shamanic work, I had one of these deep realizations that has stayed with me till this very day. In this journey-Space I was feeling a deep pain and sadness in my soul. It expressed itself as feeling lonely and as a yearning to be in a loving relationship, as a deep longing for Love. Ever have that kind of Feeling deep down in your Heart?
Luckily I knew how to 'ride this wave' and allow the pain to arise instead of resisting it. As I let myself follow the longing back to its Source and sink into this deep loneliness where Love seemed nowhere to be found, something shifted. Instead of moving outward and away from itSelf/mySelf, the energy turned around and dropped inside of me, which made me realize that this Longing was Love itSelf.
Because I had projected it outside of myself – onto a loving relationship – I never got curious about the Longing itSelf. And wow, this changed everything. Do you ever wonder what you long for Deep Down in Your Heart?
Longing Is Now My Best Friend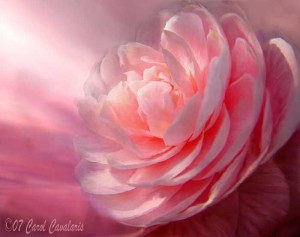 Longing has become my best Friend, because I know that when I make Space for the feeling of Longing and let myself sink into it, it always reveals ItSelf as something beautiful that wants to express itself in my life. It feels like my Soul is knocking on the inside of my Heart and all I need is to open.
During the journey-Space the pain of this longing turned out to Be Love ItSelf when I finally opened the door. I saw that I had projected this longing deep down at the root of my Heart out into the world hoping someone/something would soothe my pain, which was simply impossible. The Longing is the answer itSelf and it is trying to get our attention.
Say Hello To Your Longing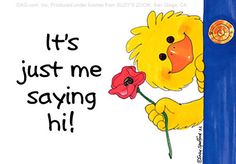 So often we treat the longing deep down in our Heart as something that we need to get rid of or soothe with something from the outside. Rarely do we pause and get curious about this sensation itself deep down in our soul and … say Hello to it!! (don't you Love this little duck reminding you!) Listen to it – and find out what it really IS.
In my experience I now Know that the longing deep down in my Heart is the Divine guiding me to my next unfolding – my next opening to MySelf – the next expanded version of Me as long as I don't project it out. It is a matter of learning to listen to this current deep down in our Heart and interpret that language as our new direction in life.
The Language Of The Divine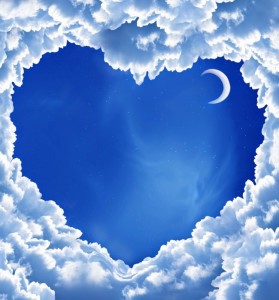 If you were 'God' (and you are!) what do you think would be the best way for Him to communicate with you? How could She get your attention and interest in listening to Her?
The longing deep down in my Heart is a sure way to get my attention quickly. Once I realized the Feeling of Longing not to be a state of lack but rather a state of abundance wanting to come through, I was more eager to pay attention to it.
So when you feel this Sensation in your Heart, don't walk away from it into the world. Turn around and open the door to it!
Somehow we've got this whole longing-business turned upside down, as we have with so many of our other feelings and experiences, and believed we needed to fill up this longing right away so we won't feel so empty. Moving away from the longing deep down in your Heart is just another way that you have been getting in your own way. There is no need to remove or dissolve boulders here. Just make a gentle U-ey and follow the Feeling of the Longing back to its origin and find out what happens. You can learn more about this Longing in my book Imagine Being Kind To YourSelf.
Tip #11
Get Curious About What You Long For Deep Down In Your Heart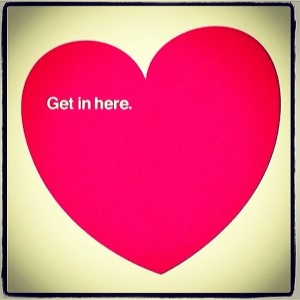 See what happens when you don't project it out on something outside of yourself so you won't have to feel lonely or empty and instead follow the sensations back inside of your chest and open up to the Gold Chest.
If you have missed the beginning of this Blog series, you can go to the first blog post How to Get Out of Your Own Way and move forward from there.
If you feel a little lost in all these tips and would like some support, please reach out. Learning to Follow Your Heart is like learning a new language. Usually it's easier to learn from someone who already speaks Heartish. If you would like to get better and even real good at Following your own Heart, please check out my work as a Self Love Mystic & Mentor at Divine Feminine Flow. Feel free to contact me for a free 30 min. Discovery Session to learn how true Self Love can turn you in the right direction – your own Heart!