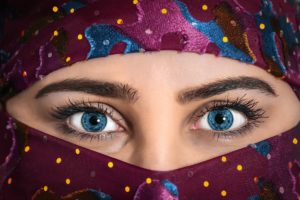 Are you a badass or still a pleasing nice girl? I know, it's my badass who wrote the title, and she's also going to write this article. My badass wants to get your attention, trigger your nice girl and invite her to graduate from nice girl to badass. Can you imagine you being a badass?
What Is A Nice Girl?
Being a nice girl sucks. You know that, don't you? It's boring and doesn't get you anywhere. All this pleasing, holding back, compromising, not speaking up, 'being there for others – and not for yourself', ignoring your own needs, fitting in with all the other nice girls… please! It's time to graduate.
I don't need to tell you that it's boring and that it sucks, do I? You already know that you don't want to live like that anymore, but darn it, how do you stop!? Is it even safe to let go of that role?
Well, with or without your permission, I'm going to expose and challenge your nice girl and inspire your hidden badass to let go of being nice, safe or not. When I challenge you, it's not my nice girl doing it. Nice girls don't challenge, they conform, please and fit in.
But first: Do you feel triggered reading this article so far – or do you feel a little excited?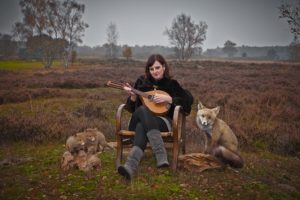 If you feel triggered, it's probably your nice girl's reaction. On the other hand, if you feel an energetic buzz, there's a good chance your badass is waking up. She wants to hear this sh-t! The nice girl, however probably doesn't.
Right here, notice which one of the two is most activated so far, and which one you want to pay attention to.
Being Nice Is Not Good Or Bad
OK, you are not bad if you are a nice girl and you are not good either. You are just not yourSelf yet. If you are anything like me, you were born into an era, culture and family where you were not encouraged to be yourSelf. You did what was expected of you and what you were told. There wasn't even room to question it. Just like the fish being born into water never really questioning water, right?
You had to put your badass aside and conform to becoming someone who is very self conscious about keeping her energy contained, nice, pretty and polite.
In her audiobook Men, Women and Worthiness, Brene Brown's research shows that the feminine expectations or norms are to be thin, nice, modest and use all your available resources in the pursuit of your appearance. Really? Still? Wow, do we really still believe that? That means that you are still conditioned to stay small, invisible and quiet. You have learned to be the nice girl and didn't even know it. Doesn't that information want to make you scream!! It doesn't leave any room for your badass, does it?
Well, I hope this realization helps you be very gentle and kind to yourSelf when you realize the innocence of this behavior. Unbeknownst to you, you were born into it through your parents conditioning, and their parents and theirs. Unconscious, blind and oblivious and nobody's fault.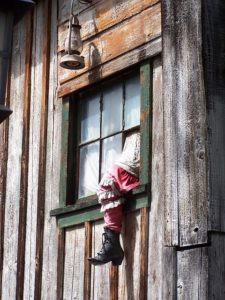 It looks like research shows that unless you have opened the door to your badass, you are most likely still identified with these expected norms. Your nice girl is running the show. However, realizing how you've been duped into this behavior makes it conscious to you. And when you are conscious, you do have a choice. Even though it's not your fault if you don't choose more consciously now, it is your choice. Now you are offered a clear invitation to step out, graduate and become a badass, even if it seems risky and scary.
Who cares?
The badass doesn't, so why not let her lead. And now I have some good news for you about how to gently transition out of the norms and give you some tips…
How Do You Graduate From Nice Girl To Badass
The good news is that you are already a badass by Heart, but your Heart is covered with society's conditioning of niceness and suppression. These two obstacles need to be removed in order for you to get in touch with your badass.
It's going to take some extra energy to burst out from under those boulders, and you'll need to exert extra effort to say no to being nice and find the courage to stop fitting in.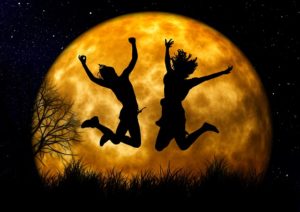 Just like with the roar of the Wild Woman, a 'badass-in-the-making' needs a little extra umph because she's been suppressed for so long. Being a badass is not bad. All it means it that she Feels done with being good or nice. So really, being a bad badass is a natural reaction to being a good nice girl.
Once the suppression is released, the extra bad in badass is not necessary anymore. Adding a little extra bad is scary when you are used to being nice. Let me see if I can inspire you to take a few steps in that direction:
First, make sure that you really want to graduate and then Feel the energy of that new possibility.
There has to be a Feeling or 'I want that!' that inspires and enlivens you
You need to get a little bigger than you really are in order to move out of the confines of the nice realm
You give yourSelf permission to express yourSelf a little louder than what Feels natural to you
You have to strengthen your boundaries to make sure they are clear and uncompromising – and challenge your 'wobblies' to practice saying No!
Practice these skills amongst other 'badass's-in-the-making' to make it fun, real and empowering.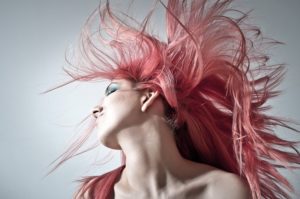 Once this 'a little too big' behavior has completed its work, you have the space to find and explore your true Expression without the confines. Soon you'll realize that what is left is a good badass. She does not need to justify herSelf or make herSelf bigger than she is. Why would she? What is there to justify, when you are just yourSelf?
So being a normal badass can look any way it wants. However, you'll easily recognize her because she's not playing by the norms. She may improve on the norms, tear them apart, have fun with them, but never is she confined by them. Is that bad or just plain cool?
Is Having Fun Bad?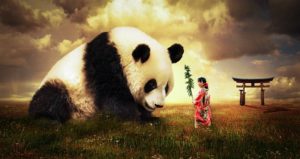 I sure hope not! In my earlier days of graduation, I felt the need to justify mySelf for a long time. I had not fully embraced and embodied my badass yet, which is why the little extra was still necessary. Sometimes I can still feel the remnants as subtle suggestions to hold back and stay small. I know it's just the shadows from the past. I know I can call on my badass Friends to give me the needed courage and permission to keep going, in case I need it.
My badass is having a lot of fun writing today. There are days when she's leading and there are also days when I can still fall prey to write more carefully. My badass is keeping an eye on me, thank Goddess! When she's in charge of the writing, I'm enjoying mySelf a lot more and feel free to say whatever I damn want. However, she does not have to use swear words… but she may!
What Is A Badass?
The underlying question from the nice girl is: "If I let mySelf just go all out without trying to be nice, hold back, edit, censor or say the appropriate things, will you still like me? "The badass knows the irrelevance of this questions and has realized that such a question can only come from the nice girl.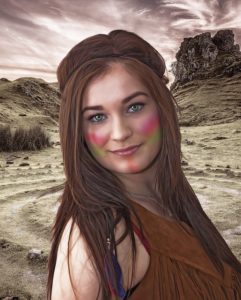 A badass doesn't give a f#@% about what others think about her. She's just being herSelf. If that offends anyone, well… too bad. Or maybe that's a good thing, who knows!
Let me say it again: A badass is not bad. She's just herSelf and not conforming to the nice girl standards. It is only in the eyes of a nice girl that a badass seems bad. When she is with other badasses, they laugh, play, Love and care, are wild and rambunctious and surrendered to the Flow of Life. Life is not nice. Life is not bad. Life is wild, alive, amazing and expansive. Just the way we like it!
So, tell me now, which one is going to take the lead?
You Know you are ready, don't you? However, if this feels like too big of a leap to start on your own, I'm here for you. Why don't you set up a time with me for a free 30 min. Discovery Session so we can find out where you are currently in your life, who you would like to become (badass?), and what is standing in the way for that to happen (nice girl?). Feel free to browse around my website Divine Feminine Flow to see how that resonates with you and if there are better ways for you to start – or continue your Journey Home.