Getting Out Of Your Own Way Tip #13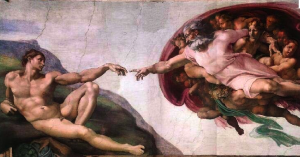 Today's post will also be an answer to one of the comments to a previous post (Thank you!) asking what I mean by 'Deep Longing.'  If you don't know what it means or what it feels like in your own experience, it won't be satisfying to just answer the question in the comment box from What Do You Long for Deep Down in Your Heart.
Instead, I will do my best to describe it in more detail today from my own experience and with today's question 'What Are You Truly Longing for?'
As children, we are taken care of by our caregivers and many of our needs are met, especially – at least for most of us reading this post – our basic physical needs, such as food, warmth, shelter, water and safety. Underneath the basic needs we have emotional, intellectual and spiritual needs that we may not even be in touch with, because they have not been activated yet.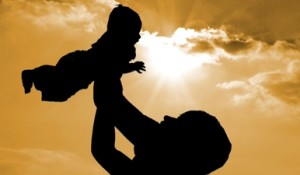 If you are lucky, you had parents who knew how to nourish your emotional and spiritual needs too, so you were not left with a sense of something missing inside. So you may have that inner connection activated and instilled at a younger age. I celebrate you for that.
Then there are those of us who had parents who did their best in spite of their own lack of emotional and spiritual fulfillment, which left us with an emptiness inside, even though everything on the outside looked hunky dory.
When we grow up, we may or may not be aware of this emptiness. Either way, it colors our choices and the things that motivate us in the world and we may still feel quite content as we make the best of our lives and work our way towards our goals.
This is of course a perfectly beautiful and right thing to do and part of our natural evolution of life. We move out into the world without being in touch with the inner need that was never filled and we can still create a very successful and fulfilled life, all the way till the end. I think many people still live that way and either don't know about, or have no interest in reconnecting with a deeper part of themselves.
Divine Discontent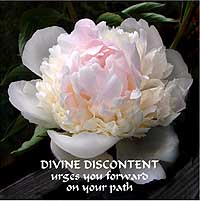 When I first heard the term Divine discontent, I was a little confused. How can the Divine be discontent??Well, when I got in touch with it myself, I could see that this movement drives us further and deeper into Who we truly are behind all the masks, business, identities and conditionings. It feels like a hole inside that we can't help but want to fill up. We try to do it from the outside, because that is all we know.
Been there, done that. And of course I didn't find true fulfillment in the outer world, other than maybe for short stretches of time. My inner wouldn't let me rest long. I know there was more to life, but didn't know what it was. All I knew was that this wasn't it – at least for me.
Seeing others being content in life, made me sometimes try harder to fit in and be OK with my life in this dimension, but alas – it didn't work.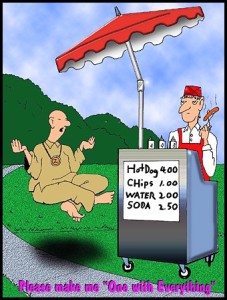 This Longing Deep Down in My Heart kept pulling me in, and I kept moving out to find out what would redeem it. Well, you may have read the turn-around for me in a previous post, which made me realize that the only 'thing' that would redeem this feeling was Oneness with mySelf – my Soul – expressed as Being Fully me along with my authentic expression and purpose. The whole package, thank you!
When you 'park' there in that Oneness, you'll naturally experience a sense of fulfillment, contentment and joy without anything on the outside changing. It is independent on the outside experience, although the outside will eventually start aligning and matching the inner, by the sheer Becoming at One with your True Identity.
So, what is it that we long for so deeply?
What Are You Truly Longing For? Maybe YourSelf?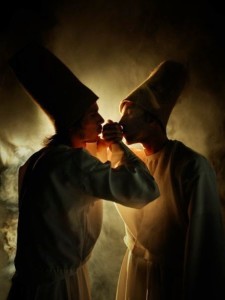 Yes, that's it. We long for ourSelves because a long, long time ago we left ourSelves, and the longing Deep Down in Your Heart is our Self calling us back Home.
When we go out into the world creating the life we want, and do things that we long to experience, it gives us a sense of peace and wholeness once we accomplish our goal. But not for long… there is always the next goal, and the next … and the next. Not that there is anything wrong with setting goals, reaching them and enjoying them. It feels great to do that and it's part or life. We can't help it and are not meant to change it either. We are here to express and experience life to its fullest and enjoy every moment of it.
Are You Coming From Lack or Fulness?
However, if the motivation behind our goals is coming from a sense of lack or emptiness, from comparing or ourselves or competing with others, doing things because others do, or just going along everybody else's drive for accomplishment, it's never ending – never deeply fulfilling. You'll never reach that place of contentment and peace for just Being who you already are. Fulfillment is always at arm's length outside of us. When we are motivated from lack and insecurity, we'll always feel the need to keep going, because we haven't felt or connected with the Deepest Longing in your Heart yet, where fulfillment and peace resides.
DeLightfully Full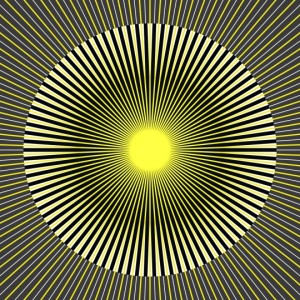 Reuniting with our True Self is the most delicious, deLightfilled, peaceful experience we can have, and from that place inside we are motivated in our goals and actions from fulness instead of lack. We are moved because we have so much to share – my cup runneth over – and it gives us a sense of fulfillment that nothing else in the world can ever give us.
I am not there all the time by any means, because I am still clearing boulders here and there and still learning to trust my Divine Feminine Flow deeper and deeper. However, I have had enough tastes of this Deliciousness that I know where to park my attention more permanently. Therefore, I am always resting deep inside no matter the outer circumstances, no matter what boulders show up, and most of what I do comes from a sense of fulness, peace and inspired action.
It has taken me a long time to Be who I am today and to trust my inner Flow even when it goes against the stream of the world. But I know that that stream is not my Flow. It leaves me feeling empty for the most part, so I don't spend much time there anymore.
How To Be More Intimate With The Longing In Your Heart.
It is actually quite simple to step closer into the longing Deep Down in your Heart if you resonate with anything in this post so far. I know this is not everybody's experience or interest and it is important we always follow our own Flow no matter what.
The title of this post 'What Are We Truly Longing for?' is an invitation to take a step deeper.
For instance, when you are out in the world creating the life you want, looking for the perfect relationship, trying to lose weight, compromising your own values in favor of someone else's, or starting an exercise program, what is the experience you are hoping for by doing this?
Is it feeling safe, at peace, loved, loving, vital, joyfilled, belong?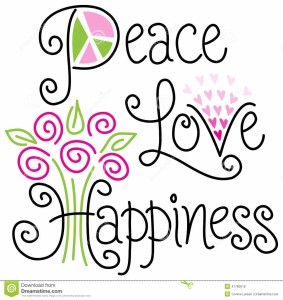 Today's Tip #13:
Connect with any goal or dream you have and feel where you experience that in your body. Let your body tell you what experience you are hoping to get from reaching this goal.
~What does a smaller size body do for you?
Better Self esteem?
~And what does that do for you?
More at peace inside?
~What will a loving relationship do for you?
Feeling connected? Loved? Finding an expression to Love more?
~And what are you hoping to experience when you have a successful business?
Security? Peace? Feeling OK about yourSelf?
True You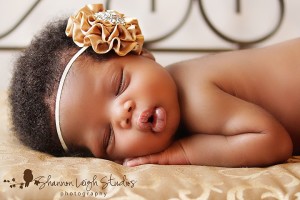 Of course this is all perfectly normal, but the True experience we are longing for, such as Love, Peace, Safety, Connection etc are the qualities of our Divine Essence – in other words YOU when you have moved into the Flow.
I know you can feel these qualities already, but may not have made the connection that what you are truly longing to experience is YOU.
Now you learn to cultivate those qualities and little by little realize you don't need anything from the outside to experience what you long for, and instead can enjoy who you truly are and then share that with the world. (By the way, it is your full birthright to enjoy everything in this world – everything!)
That will be the next expression to unfold: The good feelings you get from giving, sharing and connecting without needing anything back for it. It opens the Flow when you give and share and you and I are benefitting from it. It all comes right back, because now there is no more separation, hence no lack.
Let's see what tomorrow's post will be. I know there is a lot more to share about this subject and I look forward to open up to the last post in this series.