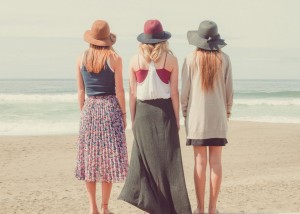 I am sure I don't need to tell you that the world looks pretty messy and hopeless and that it can feel quite overwhelming to even consider what you can do about it. 
I go through that feeling myself on and off and can get distracted from what I know I Can do, even though it may not look like a lot. It's easy to get lost in questions like:
Why bother helping one person when 10 million are still in need?

Why start growing organic veggies when the air is so polluted with chemtrails?

Why let go of the convenience of buying bottled water when the rest of the world doesn't seem to care and keeps filling up our oceans and landfills?

And why bother signing petitions, voting and donating to progressive organizations, when the whole system is rigged?
Those questions pass through my mind too, but they don't hook me anymore. Joining the apathy of the world and moving away from what I know I Can do, are no longer believable options. It has to do with finding and Feeling my true purpose for Being here. Finding your Purpose in the midst of a failing world is no small task, but that doesn't mean we should back away from it. We are here to start planting seeds for a new paradigm and every seed is essential, no matter how small! And most of these seeds are not found in our conventional ways of living.
My Purpose?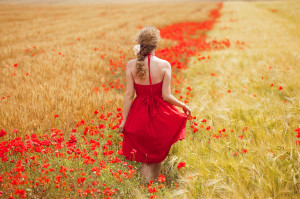 A few years ago I started a movement called Women Standing for Love after a full-on download about what it meant, what was possible and how this could change the world. At the time it wiped out all the above questions. They became redundant because I now Knew what I not only Could do – but what I came here for. My Purpose? Yes, for sure – at least one of them!
It's a little overwhelming when you feel something so big, deep down inside your bones as a very inspiring, powerful and possible step to take in a failing world.
Well, with all my efforts and energy the movement didn't really take off as I thought, so it left me wondering and doubting if I had made all this up?? I let it go (joined the apathy?) and focused more on my private practice as a Self Love Mystic & Mentor, until…
Our Younger Generations
… it dawned on me that it is the younger generations who came with the energy, the wisdom, the new Seeds and the how to's to bring in a whole new paradigm. I already mentioned this in a previous blog post how my meditation & mindfulness students at UCSC were hungering to connect with other Women and feel empowered.
Yet, I mostly experienced this clarity in my private practice working with younger women in their 20's and 30's. It has amazed me how quickly they can shift from old paradigm conditioning to embracing the Energy that wants to express itself as them as a new paradigm.
I felt so inspired and grateful to see these younger Women embrace this Energy so naturally with just a little help from my side. So much easier and faster than how my generation had to work through years of heavy duty therapy, workshops, pillow beating and what not. Remember?
We did pave the way for this new paradigm and let's pat ourselves on our back for a job well done. However, we are not out of the woods yet. The world needs us as much as we need it. The Earth needs us, as much as we need it. The younger Women need us, as much as we need them …
'Women Standing For Love' Revived For Young Women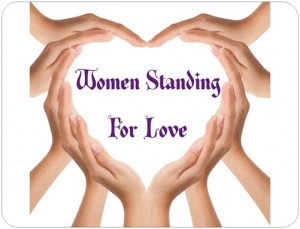 Of course this does not mean that other Women are left out – Goddess forbid – however my newfound energy is focusing on the younger generations for the time being.
Soon – very soon – I will announce some smaller gatherings for those who resonate with Young Women Standing For Love and this newsletter/blog is merely to prep your appetite for what is right around the corner.
In a few days, I'll send out another email with what I am going to offer and I ask you to please consider any younger Women you may know – if you are not one of these yourself – who feel lost in this world and feel they are wasting their time because they don't know where to put their energy in a meaningful and fulfilling way. Feel free to share this blogpost with them so they can partake in the launch of this movement.
I am going to offer a few Women groups to these Women (for free to start out) and allow it to grow and unfold into the vision in my Heart that just won't let me go!
Talk to you very soon…
Are you a young – or not so young Woman struggling with Being yourSelf? I know it's not easy to bring yourSelf all the way out in this world that we are living in. You may be missing a role model or someone who can truly See you and help you See yourSelf in a new way. I Love Being a Self Love Mystic & Mentor at Divine Feminine Flow and Love my role to help Women like you trust yourSelf and live the life you came here for. If you need support in that process, please sign up for a free 30 min. Discovery Session with me to learn if  Self Love Mentoring can help you step into a bigger part of you and learn how true Self Love can turn your whole life around.